Exploring the application of steviol glycosides in food
Sucrose is the most common sweetener in the food industry, but its high use can lead to an increase in postprandial blood glucose, which can cause obesity and increase the risk of cardiovascular disease; in view of these problems, new sweeteners have been sought to replace traditional sweeteners in the food industry.



Exploring the application of steviol glycosides in food



As a pure, natural, low-calorie, high-sweetness, and high-safety substance, steviol glycosides are known as the "third-generation healthy sugar source for human beings", and its discovery can effectively replace traditional sweeteners and be used in the food industry as a healthy sweetener. Currently, steviol glycosides are used in bakery, beverages, dairy products, confectionery, and other products.



1. Application of steviol glycosides in bakery products

Baked products mainly refer to products such as cakes, bread, and confectionery. Sugar is an indispensable ingredient in the production of bakery products. One of the most common is the use of sucrose in bakery products, and its participants can improve the texture and taste of the products, etc.

However, the long-term consumption of sucrose in large quantities can significantly increase the risk of obesity, dental caries, and cardiovascular diseases. As a new type of natural sweetener, steviol glycosides can effectively improve this situation with their own characteristics of low calorie and high sweetness.

In addition, steviol glycosides have high thermal stability. They can maintain their stability throughout the baking process and can be heated up to 200 ℃ without fermentation or browning reaction during the cooking process, which can well maintain the flavor and reduce the heat of the products, making it possible to extend the shelf life of the products and broaden the application fields of baking. For example, in Karp et al.s experiment, after replacing 20% of sucrose in chocolate muffins with steviol glycosides, the cocoa flavor and sweetness of the muffins were improved.



2. The application of steviol glycosides in beverages

Juice drinks, carbonated beverages, and other beverage products contain large amounts of sugar, and long-term consumption can lead to an increase in obesity. In view of these negative effects, many beverage companies have started to add steviol glycosides as sweeteners in the beverage production process. For example, Lepidoside A has been used by Coca-Cola, the worlds largest juice beverage distributor, in the production of beverages.

Nestle has also started to add stevia to their fruit drink Sanpellegrino to replace 40% of white sugar; Pepsi has also launched a product with stevia added, Seven Happiness; in addition, some of the more common drinks on the market today, such as Xiao Ming Ming and Nongfu Shanquans Tea Π, have also started to use steviol glycosides to replace some of the sugar to reduce the sweetness of their products.

Although many beverage companies have started to develop new products using steviol glycosides, there is a risk of losing consumers due to the new formulations. At present, the most used in the beverage market are stevioside and rebaudioside A. Their addition can achieve a low-calorie effect and maintain the sweetening effect, and most importantly, effectively reduce the chance of obesity and other undesirable phenomena. For example, peach juice formulated with a mixture of stevia (160 mg/L) and sucrose (56 g/L) resulted in a 25% calorie reduction compared to a control sample containing 9% sucrose, without affecting the sensory quality of the product.



3. Application of steviol glycosides in dairy products

Dairy products mainly include liquid milk, ice cream, cheese and other dairy products. Since steviol glycosides can maintain their stability after heat treatment, they have become a suitable choice for dairy products.

Among dairy products, ice cream is one of the popular frozen dairy products. During the production of ice cream, its texture, viscosity and taste are affected by sweeteners. The most commonly used sweetener in ice cream production is sucrose, but due to the health effects of sucrose, people have started to apply steviol glycosides in ice cream production.

Some studies have shown that ice cream produced with a mixture of steviol glycosides and sucrose has better sensory scores than ice cream produced with just steviol glycosides; in addition, it has been found in some yogurt products that steviol glycosides mixed with sucrose will have better taste.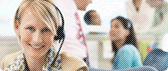 Contact Us
TEL: +86-21-50321522
+86-21-50321520  
Fax: +86-21-51069122
Mail: info@chinafooding.com
Web: www.chinafooding.com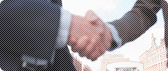 Constantly strive towards:
★ High quality products
★ Professional support
★ Total solution for food
★ Reasonable price
★ Credible friendly cooperation
Fooding Next Exhibitions:
Exhibition: Fi Europe & Ni 2019
Place: Paris, France
Time: 3 - 5 Dec, 2019
Booth No.: 7P39


Links: