The trend of nutrition fortifiers in baked goods
The latest report - "The Power of Bakery 2019", shows that three-quarters of shoppers look at products that contain one or more specific nutrients when buying baked goods. Although whole grains and miscellaneous grains have traditionally been the most popular ingredients for consumers, vitamins, minerals, and an increasing number of functional nutrients still attract nearly a quarter of consumers, especially those who want to get from food More nutritious young people.
Bakers are increasingly adding additional nutrients to their product formulas, on the one hand to supplement the trace elements consumed during the baking process, and on the other hand, to target the target population to supplement their daily diets that are not up to the recommendation Related nutrients for intake.
Ⅰ.Explore the best-fortified formula for special situations
(1) "Different age groups and lifestyles have different nutritional needs, so it is important to clearly understand who the target consumer is before developing a concept," said Nathan Pratt, a nutritionist at Kerry Ingredients. "For example, children Sufficient nutrients such as iron, calcium, vitamin A, and
vitamin D3
are needed to maintain optimal growth and development, but often a single diet leads to insufficient nutrition, so many food manufacturers are nutritionally fortifying childrens foods. When it comes to adding these targeted nutrients. "
(2) Adding the correct nutrients to the formula in the most effective form can ensure that the added nutrients can achieve the purpose of fortification while minimizing costs. For example, vitamins are sensitive to stress during baking and need to be supplemented with excess nutrients to compensate for the loss of vitamins during processing to the level on the product label.
(3) The nutritional ratio and interaction must also be taken into account. The interaction of ingredients may change the shelf life of the product, or have a negative impact on taste and appearance. For example, minerals such as calcium can disrupt the formation of air bubbles during baking, making bread less fluffy, and so on.
Historically, the purpose of nutrition fortification is to prevent diseases that may be caused by nutritional deficiencies. Nowadays, nutrition fortification is more to help the body achieve the best state by adding nutrients. Bakers have the opportunity to create functional foods that provide a wide range of nutritional benefits, or they can differentiate their products by developing products that target specific health conditions.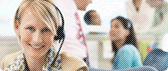 Contact Us
TEL: +86-21-50321522
+86-21-50321520  
Fax: +86-21-51069122
Mail: info@chinafooding.com
Web: www.chinafooding.com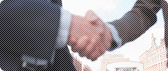 Constantly strive towards:
★ High quality products
★ Professional support
★ Total solution for food
★ Reasonable price
★ Credible friendly cooperation
Fooding Next Exhibitions:
Exhibition: Fi Europe & Ni 2019
Place: Paris, France
Time: 3 - 5 Dec, 2019
Booth No.: 7P39


Links: