Is Titanium Dioxide Food Grade Safe to Eat
Yes, it is edible and has been approved as a safe ingredient by the U.S. Food and Drug Administration (FDA) and the European Food Safety Authority (EFSA), as well as the Joint FAO/WHO Expert Committee on Food Additives (JECFA).
FDA
Titanium dioxide may be safely used for coloring foods with the maximum use levels not exceeding 1% of the food. (11)
TiO2-coated mica-based pearlescent pigments can also be used as a colour additive in food. (12)
EFSA
Titanium dioxide (E171) is listed in Commission Regulation (EU) No 231/2012 as an authorised food additive in both anatase and rutile grades and categorized in "colours" with the maximum usage "quantum satis" (13).
Safety Re-evaluation in 2016
The absorption of oral dose of TiO2 is extremely low and the vast majority of it is eliminated unchanged in the faeces and only a small amount (maximum of 0.1%) is absorbed by the gut and distributed to various organs.
After the studies on genotoxicity and carcinogenicity and other researches, EFSA concluded that it is safe to use TiO2 as a food additive. EFSA also noticed that its non-food grade (nano titanium dioxide) may cause possible adverse effects in the reproductive system of mice and rats. (14)
Evaluation of New Studies of Toxicity in 2018
EFSA concluded that four studies which claimed TiO2 could cause the the health risk of carcinogenicity, genotoxicity and other problems are not solid proof or it was the nanomaterial which was dangerous instead of its food grade. (15)
Approved uses
This food color is approved to use in food widely and the following food may contain it:
Flavoured fermented milk products, dehydrated milk
Flavoured unripened(processed) cheese, edible cheese rind, whey cheese, beverage whiteners, edible ices
Confectionery, chewing gum, decorations, coatings and fillings
Breakfast cereals, Potato-, cereal-, flour- or starch-based snacks, processed nuts
Noodles, batters, fine bakery wares
Casings and coatings and decorations for meat
Seasonings, mustard, soups and broths
Flavored drinks
Seaweed based fish roe analogues
Fish paste and crustacean paste
Smoked fish
http://www.chinafooding.com/Titanium_Dioxide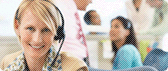 Contact Us
TEL: +86-21-50321522
+86-21-50321520  
Fax: +86-21-51069122
Mail: info@chinafooding.com
Web: www.chinafooding.com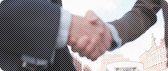 Constantly strive towards:
★ High quality products
★ Professional support
★ Total solution for food
★ Reasonable price
★ Credible friendly cooperation
Fooding Next Exhibitions:
Exhibition: FIC 2023
Place: Shanghai, China
Time: 15 – 17 March, 2023
Booth No.: 51R51


Links: