Grape seed oil effect
Honghao Group with production, research and development and trade, and the combination of for the global food industry supply all kinds of cooking oils. The companys product quality and service has enjoyed a good reputation at home and abroad.
The characteristics of grape seed oil
Since grape seed oil high in linoleic acid, as a cooking oil with excellent properties, thermal stability, high smoke point of 248 degrees, high temperature cooking does not pollute the environment, with environmental protection, health, cooking oil, use less, grape seed other oil cooking oil 1/2--1/3 only can achieve the same cooking results, it is very economic, but also to avoid excessive fat intake, in foreign countries by chefs, gourmets and housewives the favor .
Grape seed oil is pressed from selected grape seed refined separation of pure natural health foods. Grape seed oil contains no cholesterol and sodium, using a new advanced international crushing technology production, to avoid possible contamination, solvent residue, the refining process, high purity, to achieve high standards of salad oil.
Grape seed oil in the unsaturated fatty acid content of 90% of total fatty acids, unsaturated fatty acids of more than 75% of linoleic acid (linoleic acid is synthesized arachidonic acid is the main substance of human prostaglandin synthesis, it can prevent thrombosis, dilation of blood vessels, so grape seed oil is not only lower serum cholesterol, and brain cells with nutrients to regulate the autonomic effect), is found in vegetable oils of the highest linoleic acid content (peanut oil contains only about 40% linoleic acid).
Grape seed oil contains large amounts of fat-soluble vitamins A, D, E and K, content to VE35.95, VK29.41, VA8.06, VD4.03, VP0.94 mg / 100 grams of oil, a tablespoon of grape seed oil equivalent a day all the necessary vitamin E.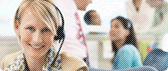 Contact Us
TEL: +86-21-50321522
+86-21-50321520  
Fax: +86-21-51069122
Mail: info@chinafooding.com
Web: www.chinafooding.com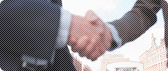 Constantly strive towards:
★ High quality products
★ Professional support
★ Total solution for food
★ Reasonable price
★ Credible friendly cooperation
Fooding Next Exhibitions:
Exhibition: Ingredients Russia 2018
Place: Moscow, Russia
Time: Feb 27-Mar 2
Booth No.: D8


Links: