High quality Lutein
Lutein is an important antioxidant for the carotenoid family (a group of plants found in the natural fat-soluble pigments) and one, also known as "plant progesterone" in nature co-exist with zeaxanthin .
Lutein is a widely present in vegetables, flowers, fruits and other plants in the natural substances, living in "carotenoid class" family of substances known to exist in nature, more than 600 carotenoids of which only about 20 species exist in the human blood and tissues. Found in the body of carotenoids include d-carotene, P a carrot category, cryptoxanthin, lutein, lycopene, and are not luteinized. Medical experiments show that plants contain natural lutein is an excellent anti-oxidant in food by adding a certain amount of lutein can prevent cellular senescence and aging of the body organs, but can also prevent age-related macular degeneration eye cause of vision loss and blindness, through a series of medical research, carotenoids have been proposed as cancer prevention agents, life extension agents, agents against ulcers, heart attacks and coronary artery disease resistance agent. Also, lutein also as feed additives for poultry meat and egg coloring, but also in the food industry as a coloring agent with the nutrition and health.
Advanced microencapsulation technology, nanoscale lutein molecules in the amorphous state is wrapped in the wall material, to ensure that the lutein powder / particles Committee of stability, a good case in the packaging, the product of lutein content is almost no decline in its food is also very good light stability.
Honghao Group as a food additive manufacturer,we started manufacturer Lutein for many years: High quality products,Professional support,Total solution for food,Reasonable price,Credible friendly!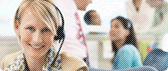 Contact Us
TEL: +86-21-50321522
+86-21-50321520  
Fax: +86-21-51069122
Mail: info@chinafooding.com
Web: www.chinafooding.com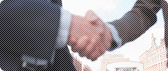 Constantly strive towards:
★ High quality products
★ Professional support
★ Total solution for food
★ Reasonable price
★ Credible friendly cooperation
Fooding Next Exhibitions:
Exhibition: FIA 2017
Place: Shanghai, China
Time: 20-22 Jun 2017
Booth No.: E5C01


Links: