High quality Sodium pyrophosphate
Application
Pyrophosphate (7722-88-5) fine for dyeing bleaching agent, quality improver for soft water agent, a complexing metal ions to improve food, pH, ionic strength increased the role, thus improving food Results focus and water holding capacity.
Chinas regulations for dairy products, poultry and fish products, meat products, ice cream and instant noodles, the maximum use of 5.0g/kg; in canned food, fruit juice (flavored) drinks, and the largest plant protein drinks use of 1.0g/kg. Brightener compound used for potato starch, the maximum usage 0.025g/kg.
Used as water softeners, emulsifiers, metal detergent, boiler water treatment chemicals, drilling mud viscosity regulating agents, CAS No. 13472-36-1
Physical and Chemical Properties
White powder or crystal. Relative density 2.534, melting point 880 ℃, boiling point 93.8 ℃, specific gravity 2.534. Colorless or white crystalline powder. Soluble in water, 20 ℃ at 100g water solubility of 6.23, the solution is alkaline; insoluble in alcohol. Aqueous solution is still stable at below 70 ℃, boiling the hydrolysis of disodium hydrogen phosphate. Weathering in dry air, lose crystal water at 100 ℃. Easy to absorb moisture in the air and deliquescence. And alkaline earth metal ions can form complexes; encounter with Ag + pyrophosphate generated white silver.
Honghao Group with production, research and development and trade, and the combination of for the global food industry supply all kinds of Phosphate. The companys product quality and service has enjoyed a good reputation at home and abroad, we produce Phosphate,Phosphate supplier,sodium phosphate,phosphate food: High quality products,Professional support,Total solution for food,Reasonable price,Credible friendly!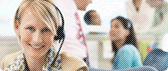 Contact Us
TEL: +86-21-50321522
+86-21-50321520  
Fax: +86-21-51069122
Mail: info@chinafooding.com
Web: www.chinafooding.com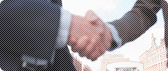 Constantly strive towards:
★ High quality products
★ Professional support
★ Total solution for food
★ Reasonable price
★ Credible friendly cooperation
Fooding Next Exhibitions:
Exhibition: FIA 2017
Place: Shanghai, China
Time: 20-22 Jun 2017
Booth No.: E5C01


Links: