What is Sodium Hexametaphosphate
Honghao Group with production, research and development and trade, and the combination of for the global food industry supply all kinds of Phosphate. The companys product quality and service has enjoyed a good reputation at home and abroad, we produce Phosphate,Phosphate supplier, sodium phosphate,phosphate food: High quality products,Professional support,Total solution for food,Reasonable price,Credible friendly!
CAS No.: 10124-56-8
Appearance: Transparent glass flake or powder
Nature: 1, melting point 616 ℃ (decomposition), the relative density of 2.484g/cm3 (20 ℃), soluble in water, insoluble in organic solvents. Colorless, transparent glass sheet or a white granular crystals. Hygroscopicity strong, exposed in air was able to gradually absorb water and glue bar. With calcium, magnesium and other metal ions can form soluble complexes.
2, by the soda ash or caustic soda solution and the reaction with phosphoric acid, heated to continue after completion of 250 ℃, generate partial sodium phosphate, and then heated to 620 ℃ and the aggregate cost of molten crystal, the sudden cold production (pressure tablets) in the system. Food-grade hexametaphosphate and response is required in the completion of the removal of arsenic, heavy metals in addition to purification, re-heated baking financial system. For the manufacture of water treatment chemicals, corrosion inhibitors, metal surface treatment agent, cement hardening accelerator, coated paper pulp dispersants and oil drilling. Food-grade, mainly used as quality improver, chelating agents, fermentation leavening agent, pH, regulating agents.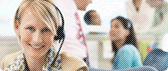 Contact Us
TEL: +86-21-50321522
+86-21-50321520  
Fax: +86-21-51069122
Mail: info@chinafooding.com
Web: www.chinafooding.com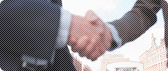 Constantly strive towards:
★ High quality products
★ Professional support
★ Total solution for food
★ Reasonable price
★ Credible friendly cooperation
Fooding Next Exhibitions:
Exhibition: Ingredients Russia 2018
Place: Moscow, Russia
Time: Feb 27-Mar 2
Booth No.: D8


Links: