Fish oil supplier
Honghao Group with production, research and development and trade, and the combination of for the global food industry supply all kinds of oils. The companys product quality and service has enjoyed a good reputation at home and abroad, we produce Oils,Functional oil,Cooking oil,essential oils,healthy oils: High quality products,Professional support,Total solution for food,Reasonable price,Credible friendly!

Fish oil is all fish oil material referred to, which includes body oil, liver oil and naphtha. Fish oil is fish processing by-products, fish and their waste by steam, press and separation obtained. The main ingredient is fish oil: triglycerides, glycerol ether phosphate, lipids, fat-soluble vitamins, and protein degradation and so on. Marine fish were measured in fish mercury, arsenic, lead toxic substances, potassium, copper, aluminum, cadmium, etc below the allowable value health, pesticide residues are almost zero, so the fish and the waste processing the quality of fish oil derived from oil is used as a reliable.
The special role of fish oil
Linoleic acid and lipoprotein synthesis in the liver is to control the key factors, and lipoprotein transport through the blood to reach the ovary develop into foam to control the size of eggs, practice has shown that layers of each feather linoleic acid 2.75 g of fresh egg weight was significantly increase.Fish oil contains linoleic acid can affect the size of eggs, but egg yolk total lipids did not affect the oil content, it affects the level and composition of fat in the liver. In addition, dietary fish oil in laying hens, the egg cholesterol content decreased by 20%, so eat the eggs of the human body blood cholesterol does not change, while the consumption of regular eggs, cholesterol will increase. Ducks at the time of peak egg laying rate is generally about 80%, peak period, the egg production rate will be reduced to about 60%, reported this phenomenon and feed fat, protein and vitamin deficiencies on amino acid nutrition , while the fish oil just to make this point, if the peak of egg production in ducks after diets supplemented with 2% fish oil, egg production rate can increase to about 73%, the average increase in earnings per feather 70%. Added to feed in the feed processing volume of 3% to 5% of fish oil can improve the nutritional and promote biological growth, improve the aquaculture of fish, livestock and poultry meat quality and to prevent the animals own fat too. Furthermore, fish oil has a strong fishy smell, with a strong attractant. In addition, fish oil contains a lot of fat-soluble vitamins A and D, livestock and aquatic animals can guarantee this requirement.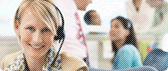 Contact Us
TEL: +86-21-50321522
+86-21-50321520  
Fax: +86-21-51069122
Mail: info@chinafooding.com
Web: www.chinafooding.com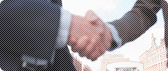 Constantly strive towards:
★ High quality products
★ Professional support
★ Total solution for food
★ Reasonable price
★ Credible friendly cooperation
Fooding Next Exhibitions:
Exhibition: Nutrition & Food ingredients Istanbul 2019
Place: Istanbul, Turkey
Time: 24 - 26 Oct, 2019
Booth No.: TOP 1


Links: