Where can buy Nutrition enhancer
Honghao with production, research and development and trade, and the combination of for the global food industry supply all kinds of Nutritional enhancers. The companys product quality and service has enjoyed a good reputation at home and abroad, we produce Nutrition enhancers,food Nutrition enhancers: High quality products,Professional support,Total solution for food,Reasonable price,Credible friendly!
The significance of Nutrition enhancer
Nutrition enhancer was originally used as a public health solution to the problem proposed. The overall purpose of food fortification is to ensure that people in various growth stages and under various working conditions, reasonable access to a comprehensive nutrition to meet the physiological, normal life and work needs to sustain and improve human health.
(1) to make up for the shortcomings of natural food, it tends to balance human nutrition, natural food, almost no one simple food to meet all the nutritional needs of the body, due to the dietary habits of people of all countries, regional varieties and harvest the food production and living level, and so the restrictions, very few make the daily diet contains all the nutrients, often there will be some nutritional deficiencies. According to nutrition surveys, around the general lack of vitamin B2, eating white rice, refined flour in the region lacked vitamin B1, fruit and vegetable areas often lack vitamin C deficiency, iodine deficiency is often the Mainland. If these problems can be targeted locally based diet through fortification to solve, we can reduce and prevent diseases, enhance the human constitution.
(2) to make up for the loss of nutrients to maintain the natural nutritional characteristics of food in the food processing, storage and transportation tend to lose some nutrients. Vitamin B1 as refined flour has lost a considerable proportion of the same raw material, due to different processing methods, the loss of nutrients are also different. In actual production, should minimize the loss of food during processing.
(3) simplify the food processing, increase the convenience of a single food only because the natural supply of the human body needs certain nutrients, peoples nutritional needs in order to obtain comprehensive, we should also eat a lot of kinds of food, recipes, more extensive, dietary treatment also more complicated. The use of food fortification can overcome these complex food processing.
(4) meet the special needs of military occupation and engaged in the mine, high temperature, low temperature and lead to occupational diseases in some workers, due to special working conditions, require high energy, a special high-nutrition food. And every kind of work for certain nutrients have special needs. Thus this type of fortified foods is extremely important, have gradually been widely used.
(5) strengthen the significance of some of the other enhancer can improve the sensory quality of foods and food preservation to improve performance. Such as vitamin E, lecithin, vitamin C is both a major food enhancer, but also a good antioxidant.
Nutrition enhancer is added to enhance the nutrients and foods in the natural or synthetic nutrients are the natural range of food additives.
To enhance the nutrients into food of natural or synthetic and natural nutrients are the range of food additives. Foods contain many nutrients, but different types, their distribution and content is not the same. In addition, food production, processing and preservation process, the nutrients tend to suffer. To supplement the lack of nutrients in foods to enhance the nutritional value of food to meet the needs of different groups, you can add food fortifier. Food nutrition fortifier both simplify dietary treatment, to facilitate feeding and disease prevention and health and so on.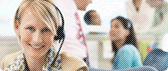 Contact Us
TEL: +86-21-50321522
+86-21-50321520  
Fax: +86-21-51069122
Mail: info@chinafooding.com
Web: www.chinafooding.com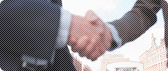 Constantly strive towards:
★ High quality products
★ Professional support
★ Total solution for food
★ Reasonable price
★ Credible friendly cooperation
Fooding Next Exhibitions:
Exhibition: Nutrition & Food ingredients Istanbul 2019
Place: Istanbul, Turkey
Time: 24 - 26 Oct, 2019
Booth No.: TOP 1


Links: