Where can buy Creatine Monohydrate
Honghao Group with production, research and development and trade, and the combination of for the global food industry.The companys product quality and service has enjoyed a good reputation at home and abroad:High quality products,Professional support,Total solution for food,Reasonable price,Credible friendly!
Widely used for food, beverages, additives. Additives, pharmaceutical raw materials and health products. Factors that inhibit the production of muscle fatigue, relieve fatigue and tension and restore physical, can accelerate the bodys protein synthesis, stronger muscles, increase muscle flexibility, reduce cholesterol, blood lipids, blood glucose levels, improve muscle atrophy in the elderly, aging
Industrial supplies dye stabilizer, chemicals used for amino acid type surface active agent, has recently become health pharmaceutical fatigue recovery agent - water main raw material for the production of creatine, the synthesis of anti-enzyme agents, biological agents.
Creatine Monohydrate can improve peoples intelligence, especially for students in examinations such as the need for "temporary situations to improve intelligence" is more effective.
Supplement creatine can increase muscle strength and explosive anaerobic. Creatine in the muscle in the form of creatine phosphate, high-intensity exercise in humans mainly by ATP to provide energy, but the ATP reserves of the human body rarely requires continuous synthesis and creatine phosphate can promote ATP synthesis.
Prevent damage caused by the brain damage.

Creatine Monohydrate can effectively improve sports performance, strength, recovery time and pure lean muscle
CAS NO: 6020-87-7
Molecular formula: C4H11N3O3
Molecular Weight: 149.15
EINECS NO: 200-306-6

Chemical properties of white crystal or crystalline powder, slightly soluble in water, soluble in alcohol and ether.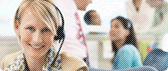 Contact Us
TEL: +86-21-50321522
+86-21-50321520  
Fax: +86-21-51069122
Mail: info@chinafooding.com
Web: www.chinafooding.com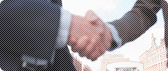 Constantly strive towards:
★ High quality products
★ Professional support
★ Total solution for food
★ Reasonable price
★ Credible friendly cooperation
Fooding Next Exhibitions:
Exhibition: Fi Europe & Ni 2019
Place: Paris, France
Time: 3 - 5 Dec, 2019
Booth No.: 7P39


Links: