Where can buy Acidity regulator
Honghao Group with production, research and development and trade, and the combination of for the global food industry supply all kinds of Acidity regulators. The companys product quality and service has enjoyed a good reputation at home and abroad, we produce Acidity regulators,Acidity regulators Suppliers,Acidity regulators information: High quality products,Professional support,Total solution for food,Reasonable price,Credible friendly!
Acidity regulator is used to maintain or change the pH of the food material, which is mainly required to control all food acidulants, alkaline agents, and with buffer salts.
Acidifier improve food quality with many features, such as changing the acidity of foods and maintain and improve its flavor; enhance antioxidant to prevent rancidity of food; and heavy metal ion complexation, to prevent oxidation or browning reaction with a stable color, reduce the turbidity, enhanced gelling properties and so on.

Acidity regulator, or PH value control agent, is used to adjust or maintain the PH (acid or alkali) in a food additive. Acidity regulator may be organic or inorganic acid, alkali, neutralizing or buffering agent. Acidity regulator identified by E codes, such as E260 (acetic acid), or listed in the "food acidity agent" under. Frequently used modifier is citric acid, acetic acid and lactic acid. Sodium carbonate, potassium carbonate can be used for food in flour, hydrochloric acid, sodium hydroxide are strong acid, strong alkaline substances, is corrosive to the human body, can only be used as processing aids in food prior to the completion and processing.
Acidifier are - given the anti-microbial effect, although with acid to separate antibacterial, antiseptic required too much concentration, affect the sensory characteristics of food, difficult to practice, but when in sufficient concentration, the choice of certain acidification and other preservation methods such as refrigeration, heating and use, can effectively extend the shelf life of food. As for the choice of different acids, depending on the nature and cost of acid.
Acidity regulator of its food requirements by the effective application of the main characteristics of control, usually organic acids and has a cushioning effect of the salt-based. Also, because many organic acids are normal constituents of food, or participation in the bodys normal metabolism, and therefore safe, widely used. China approved the licensing of many varieties of acidity regulator. However, with foreign license compared to the same species, there are still some gaps. Mainly to the lack of organic acid salts. However, the important thing is to strengthen the current application development, should make full use of existing varieties, for different food materials, developed with their different flavor characteristics of popular food.
Sour stimulation threshold to indicate the pH value, inorganic acid acidity threshold of about 3.4 to 3.5, organic acids, sour threshold between 3.7 to 4.9. PH of most food value in between 5 to 6.5, although it is acidic, but not sour feeling, if the pH value of 3.0 or less, then the sour feeling strong, difficult to taste.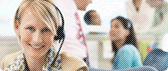 Contact Us
TEL: +86-21-50321522
+86-21-50321520  
Fax: +86-21-51069122
Mail: info@chinafooding.com
Web: www.chinafooding.com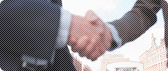 Constantly strive towards:
★ High quality products
★ Professional support
★ Total solution for food
★ Reasonable price
★ Credible friendly cooperation
Fooding Next Exhibitions:
Exhibition: Fi Europe & Ni 2019
Place: Paris, France
Time: 3 - 5 Dec, 2019
Booth No.: 7P39


Links: