Where can buy Soy Protein Isolated
Honghao Group with production, research and development and trade, and the combination of for the global food industry supply all kinds of Soybean extracts. The companys product quality and service has enjoyed a good reputation at home and abroad, we produce Soybean extract,Soybean series,Soy fibre,Soy peptide,Soy Protein Isolated,Soya Lecithin: High quality products,Professional support,Total solution for food,Reasonable price,Credible friendly!
Soy protein isolate is a surface active agent, it not only reduces the surface tension of water and oil, but also reduce the surface tension of water and air. Easy to form a stable emulsion. In baked goods, frozen foods and soups food manufacturing process for the soy protein isolate, soy protein isolate as emulsifiers added products can state stability.
It makes protein isolate has a high viscosity, plasticity and elasticity, can make the water carrier, but also can flavor agents, sugar and other complexes of the carrier, which is extremely beneficial for food processing.
In the higher grade of meat products by adding soy protein isolate, not only to improve the meats texture and increase the flavor, but also increase the protein content, enhanced vitamins. Because of its strong features, the amount of 2 to 5% water can play, Paul grease, to prevent the gravy isolation, improve quality, improve the taste of the role. The isolated protein injection into the ham as the meat in, and then processed meat, ham, the rate can be increased to 20%. Protein isolate for fish cakes, fish roll or fish sausages, it is desirable with 20 to 40% of the fish.
Soybean protein isolate used in place of milk powder, non-dairy beverages and various forms of milk products. Nutritious, cholesterol-free alternative to milk is the food. Skim milk instead of soy protein isolate for the production of ice cream, ice cream emulsion can improve the nature of delayed lactose crystallization, to prevent the "sand" phenomenon.
Soy protein isolate can be used in beverages, nutritional foods, fermented foods and other food industry, to improve food quality, increase nutrition, reduce serum cholesterol and prevent heart and cerebrovascular disease has a unique role.
Soy protein isolate is the low-temperature melting off raw materials to produce soybean meal for the price of a full-protein food additives. Soy protein isolate protein content of 90% or more, there are nearly 20 types of amino acids, and contains essential amino acids. The nutrient-rich, cholesterol-free, is one of the few plant protein to replace animal protein varieties.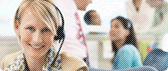 Contact Us
TEL: +86-21-50321522
+86-21-50321520  
Fax: +86-21-51069122
Mail: info@chinafooding.com
Web: www.chinafooding.com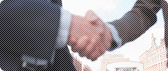 Constantly strive towards:
★ High quality products
★ Professional support
★ Total solution for food
★ Reasonable price
★ Credible friendly cooperation
Fooding Next Exhibitions:
Exhibition: Fi Europe & Ni 2019
Place: Paris, France
Time: 3 - 5 Dec, 2019
Booth No.: 7P39


Links: