Fish oil uses
Fish oil is a natural functional health food. Although it can alleviate many diseases and even for the treatment effect, but an objective reality with drugs the difference is: it need not be prescribed medication, it is not strictly dose, time, method and taking the course requirements, healthy people taking can prevent disease, a strong constitution, taking the sick person can relieve disease. And the most important difference is that it does not bring drugs to the body side effects.
Fish oil is all fish oil substances collectively, which includes body oil, liver oil and naphtha. Fish oil is a by-product of fish processing, fish and their waste by steam, press and separation obtained. The main ingredient is fish oil: triglycerides, phosphorus, glycerol ethers, lipids, fat-soluble vitamins, and protein degradation and so on. Marine fish were measured in fish mercury, arsenic, lead toxic substances, potassium, copper, aluminum, cadmium, etc below the allowable value health, pesticide residues are almost zero, so the fish and the waste processing the quality of fish oil derived from oil is used as a reliable.

The main active ingredient in fish oil called Omega-3, a multi-unsaturated fatty acids. It is a scavenger of human blood vessels, but also the prevention of arteriosclerosis, stroke and heart disease. Fish oil is high blood pressure, coronary heart disease, stroke, diabetes, rheumatoid arthritis, cancer and other diseases as the preferred health care products. Fish oil also has the role of inhibition of platelet aggregation, if you ever suffer from cardiovascular disease, or had received treatment for their own health, safety and more efficient use of fish oil, according to physician instructions, please be sure to take appropriate caution.
Because fish oil has little flavor, so use the capsule to reduce the smell, when taking the capsules do not bite, with warm water. Follow the recommended dosage instructions taking empty stomach better, after taking fish oil, more than an hour before every meal, is conducive to the full absorption of fish oil, but fish oil is a health food, not taking method strict requirements. Good gastrointestinal function, could in meal 1 hour with warm water.
Fooding Group with production, research and development and trade, and the combination of for the global food industry supply all kinds of oils. The companys product quality and service has enjoyed a good reputation at home and abroad, we produce Oils,Functional oil,Cooking oil,essential oils,healthy oils,fish oil: High quality products,Professional support,Total solution for food,Reasonable price,Credible friendly!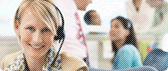 Contact Us
TEL: +86-21-50321522
+86-21-50321520  
Fax: +86-21-51069122
Mail: info@chinafooding.com
Web: www.chinafooding.com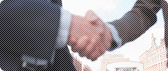 Constantly strive towards:
★ High quality products
★ Professional support
★ Total solution for food
★ Reasonable price
★ Credible friendly cooperation
Fooding Next Exhibitions:
Exhibition: Fi Europe & Ni 2019
Place: Paris, France
Time: 3 - 5 Dec, 2019
Booth No.: 7P39


Links: