Acesulfame-K used in candy
Sugar, jam and jelly for the traditional texture and stability play a big role. Production of sugar-free jam, or the same amount of sugar substitutes instead of sugar, or sugar, some of the functions done by the other ingredients, such as the use of appropriate adhesive agent. Sugar-containing sweeteners over sugar jam and jelly jam susceptible to microbial effects. Produced by yeast or mold the risk of corruption, can be used to prevent sterilization. However, this is only feasible for small bottles, because they can be eaten once opened. In other cases, as long as local regulations permit the food, it is best to add 0.05% to 0.1% of the preservative potassium sorbate. On sugar-free jams and jellies, the concentration of acesulfame finished at 500 to 2000 mg / kg, more appropriate, the best to the end of the cooking process, adding aqueous liquid form of acesulfame. Care must be taken to ensure the uniform incorporation of acesulfame bulk products. Because acesulfame and sugar alcohols have excellent compatibility, use of these ingredients taste very good jam and jelly.
Candy food can also be used to acesulfame sweetener. Acesulfame-K sweet to give satisfactory products. Low-energy sugar alcohols leavening agent necessary to give the product volume and texture. This Acesulfame sorbitol and mix of products taste good. With sorbitol instead of sugar, add 1000mg/kg of acesulfame-K, it can be a chewing gum product with a good fruity and sweet. Because the sweetness of acesulfame-k give a sense of rapid, consumption of chewing gum with acesulfame can feel like the beginning of the sweetness of sucrose.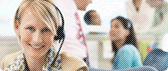 Contact Us
TEL: +86-21-50321522
+86-21-50321520  
Fax: +86-21-51069122
Mail: info@chinafooding.com
Web: www.chinafooding.com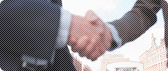 Constantly strive towards:
★ High quality products
★ Professional support
★ Total solution for food
★ Reasonable price
★ Credible friendly cooperation
Fooding Next Exhibitions:
Exhibition: Nutrition & Food ingredients Istanbul 2019
Place: Istanbul, Turkey
Time: 24 - 26 Oct, 2019
Booth No.: TOP 1


Links: