Acesulfame-K use
White, crystalline powder; high sweetness, the sweetness of sucrose is about (3% solution) 200 times; no smell, no moisture absorption, high water-soluble.
heat, acid stability; for food processing does not cause microbial fermentation; food safety, non-toxic side effects; not involved in metabolism, control calorie intake, particularly for patients with obesity and hypertension; not increase blood glucose values​​, especially for patients with diabetes does not cause tooth decay; applicability , using a wide range of (food, beverage, medicine, daily necessities, table sweeteners); provide healthy image to the product (fresh, teeth, sugar-free, low-calorie); reduce production costs, guarantee or extend the shelf-life; and sucrose , xylitol and other sweeteners mixed use, a significant synergistic effect.
Use
1 can be used in food manufacturing, such as drinks, sweets, preserved fruits and so on. Replace sugar, will not alter flavor.
2, can be used for household products such as cosmetics, toothpaste and so on.
3, available at the feed additive industry, such as feed sweetener.
4, can be used as alternative in patients with diabetes and obesity, sugar.
5, can be used in the pharmaceutical industry for the production of sugar, syrup, etc.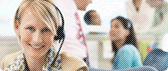 Contact Us
TEL: +86-21-50321522
+86-21-50321520  
Fax: +86-21-51069122
Mail: info@chinafooding.com
Web: www.chinafooding.com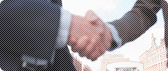 Constantly strive towards:
★ High quality products
★ Professional support
★ Total solution for food
★ Reasonable price
★ Credible friendly cooperation
Fooding Next Exhibitions:
Exhibition: Nutrition & Food ingredients Istanbul 2019
Place: Istanbul, Turkey
Time: 24 - 26 Oct, 2019
Booth No.: TOP 1


Links: