New use of vitamin B2
New use of vitamin B2
First, the risk of coronary heart disease for the treatment of angina pectoris, myocardial ischemia and angina pectoris who, if each serving of vitamin B275 mg three times a day, one month after treatment, can reduce the frequency of angina attacks or even disappear. This is because vitamin B2 can improve the hearts blood supply.
Second, for the prevention and treatment of migraine research in Belgium and Luxembourg found that large doses of vitamin B2 can reduce migraine frequency, shorter duration of attack. Migraine is due to the energy reserves of brain cells decrease. The vitamin B2, can increase the potential of brain mitochondria. Therefore, once-daily vitamin B2 400 mg, can effectively treat migraine headaches.
Third, help to improve the quality of life studies have shown that the body contains the amount of vitamin B2 and the quality of life are closely related. When the body lacks vitamin B2, human organs within the cavity mucosa can be damaged, there mucosal thinning, mucosa damage and broken capillaries. For women, the more severe the damage. Womens lack of vitamin B2 can be expressed as vaginal dryness, vaginal mucous membrane hyperemia, ulceration, causing loss of libido, or sex and sexual discomfort. When this occurs, oral administration of vitamin B2, 10 mg each, 3 times a day.
Fourth, the prevention of cancer scientists found that if vitamin B2 deficiency, can enhance the carcinogenic effects of chemical carcinogens. Therefore, daily multi-vitamin B2 can prevent cancer. The amount of vitamin B2, is used: each 10 mg orally 3 times a day. Vitamin B2, also can be diet, eat foods rich in vitamin B2. Such as milk and dairy products, animal liver, kidney, egg yolk, eel, carrots, mushrooms, seaweed, orange, tangerine, orange and so on.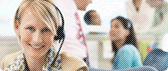 Contact Us
TEL: +86-21-50321522
+86-21-50321520  
Fax: +86-21-51069122
Mail: info@chinafooding.com
Web: www.chinafooding.com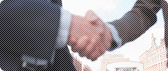 Constantly strive towards:
★ High quality products
★ Professional support
★ Total solution for food
★ Reasonable price
★ Credible friendly cooperation
Fooding Next Exhibitions:
Exhibition: Fi Europe & Ni 2019
Place: Paris, France
Time: 3 - 5 Dec, 2019
Booth No.: 7P39


Links: