Rosemary extract advantage
Rosemary extract antioxidant is a new generation of highly efficient non-toxic natural antioxidants, with many traditional synthetic antioxidants can not compare the advantages and more their own unique advantages, have been gradually replacing the traditional synthetic antioxidants into the mainstream:
1 Product Features: Natural antioxidants ORM-2B is the result of the unique solvent extraction separation processes and advanced technology in the system. Products without any excipients, chlorophyll content is low, no or only a small amount of residual solvent present.
2 antioxidant: antioxidant capabilities than BHA, BHT and other synthetic antioxidants, and polyphenols and other natural antioxidants. Oils in different effects than BHT and BHA 2-4 times higher, better than the VC, is 1-2 times that of tea polyphenols;
3 product performance advantages: the oxidation of a variety of complex lipids have a broad and strong inhibitory effect
4 good thermal stability: high temperature, long-term 240-degree heat resistance while maintaining the antioxidant effect of deep-fried;
5 safe non-toxic: the Ministry of Health has passed the required safety evaluation tests (LD50: 12g/kg body weight):
6 broad-spectrum antioxidant activity: the oxidation of a variety of complex lipids have a broad and strong inhibitory effect and so on.
7 efficient "to bring into the" capacity: for frying and baking, the anti-oxidants "to bring into the" ability to have a very real sense, even if added to the oil in anti-oxidants can continue to survive into the final product, and still continue to play a role. Rosemary synthetic antioxidants BHA and other than soluble in fat, low melting point, showing a good "carry into" capacity. Therefore, the use of hydrogenated oils in baked goods, rosemary extract application best.
8 Good compound of: rosemary antioxidant polyphenols and other antioxidants can be compatible with the common, with good anti-oxidant effect. To avoid the traditional synthetic antioxidants poor coexistence characteristics compatible.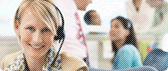 Contact Us
TEL: +86-21-50321522
+86-21-50321520  
Fax: +86-21-51069122
Mail: info@chinafooding.com
Web: www.chinafooding.com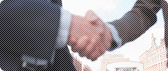 Constantly strive towards:
★ High quality products
★ Professional support
★ Total solution for food
★ Reasonable price
★ Credible friendly cooperation
Fooding Next Exhibitions:
Exhibition: Fi Europe & Ni 2019
Place: Paris, France
Time: 3 - 5 Dec, 2019
Booth No.: 7P39


Links: