Chinese wheat starch production for the development and prospects
Overview
China is the worlds largest wheat growing country, is the largest country in wheat production. Wheat acreage up to 30 million hectares, the total wheat acreage of the worlds 13,3%; wheat production to reach 1.1-1.2 million tons, accounting for 19% of world production. Average yield to 4,100 kg / ha, the worlds major wheat producing countries, is the country with the highest yield.
In China, wheat and rice, corn, for a total of three major food grains, rice production up to an annual output of 180 million tons, followed by corn, 12,000 tons of wheat and corn are similar. Over the past decade, wheat production has developed rapidly, in 1997 the highest annual output reached 1.2328 million tons, compared with 0.6273 million tons in 1979 to 96.52%.
Chinas major wheat producing areas in Henan, Shandong and Hebei, these three provinces accounted for more than half of Chinas national output. The population of these three provinces, less than 20% of the country.
In China, in addition to rice, the wheat is the main food for most, but also central and northern Chinas favorite food. Chinas use of wheat flour as the main food pattern very much, in addition to bread, there are buns, rolls, sugar packets, wonton, dumplings, noodles, pancakes, patch, varied, numerous. Constitute a well-known Chinese food, especially in the north one of the main dishes. In addition to flour, the Chinese a thousand years ago knew the use of wheat Qu wine, made with the indigenous system of wheat gluten gluten, Kauf and vegetables and protein. This is a famous Chinese dishes on the table southeast.
Processing of wheat starch, wheat utilization is an important element. Currently only has the introduction of Henan Lotus Group with five production lines are being introduced that can handle flour was 90 million tons of starch can get nearly 65 million tons. Plans to further expand the capacity of 2 million tons. Jiangsu, Anhui, Shandong also plans to expand its wheat processing. Estimated wheat starch production and processing, will become Chinas next round of starch development boom.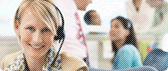 Contact Us
TEL: +86-21-50321522
+86-21-50321520  
Fax: +86-21-51069122
Mail: info@chinafooding.com
Web: www.chinafooding.com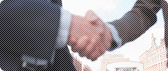 Constantly strive towards:
★ High quality products
★ Professional support
★ Total solution for food
★ Reasonable price
★ Credible friendly cooperation
Fooding Next Exhibitions:
Exhibition: Fi Europe & Ni 2019
Place: Paris, France
Time: 3 - 5 Dec, 2019
Booth No.: 7P39


Links: