Feed-grade soybean protein concentrate
Feed-grade
Meaning
Various amino acids and is rich in animal food after digestion and absorption rate, low anti-nutritional factors, no other smell, taste good, especially for suckling pig, fish, calf, pet feed to add. Recommended dosage: 50-200 kg per ton of feed increases.
Quality standards
1) protein content (N * 6.25): ≥ 65% (dry basis) 2) :7-9% 3 water) Fat: <0.8% 4) Size: 50 mesh (90% pass)
Products
As a nutritional additive, can enhance the nutritional value of products, enhanced product quality (especially in applied crust), pet food and animal feed to extend the shelf life.
Advantages
1, compared with fish: fish meal supply restricted and impurity content, inconsistent quality, low absorption after eating pig, easy to diarrhea; the same time a short shelf life of fish meal is not easy storage.
2, compared with plasma proteins: plasma protein feed, of course, is the acknowledged quality protein source, it is undeniable that the price is expensive, while plasma protein derived from animals.
3, compared with skim powder grade: skim milk protein content and amino acid content is low, prices high supply of goods is limited.
4, compared with the whey: whey protein content is low, not timely supply of goods and high prices, slow growth rate after eating pig.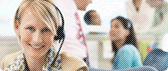 Contact Us
TEL: +86-21-50321522
+86-21-50321520  
Fax: +86-21-51069122
Mail: info@chinafooding.com
Web: www.chinafooding.com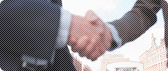 Constantly strive towards:
★ High quality products
★ Professional support
★ Total solution for food
★ Reasonable price
★ Credible friendly cooperation
Fooding Next Exhibitions:
Exhibition: Fi Europe & Ni 2019
Place: Paris, France
Time: 3 - 5 Dec, 2019
Booth No.: 7P39


Links: