Cycloserine clinical
Cycloserine - clinical
Studies have shown that this product is mainly used for first-line anti-TB drug resistance in Mycobacterium tuberculosis infection there and can not tolerate other anti-TB drugs in patients. One of the main second-line drugs, usually used in combination. Clinically proven, cycloserine with isoniazid and rifampicin combination therapy can improve survival. Relatively weak effect of second-line drugs, treatment time is usually more than 2 years. India, 2033 cases of sputum specimens (6099) review from 1991 to 1995 in which 521 (25.6%) patients (335 males and 186 females; between the ages of 11 to 75 years] with a positive sputum culture and sensitivity acid-fast bacilli (AFB) response to our study the resistance patterns: 15% of isoniazid, rifampicin 66.8%, 72.2% pyrazinamide, ethambutol 8.4%, 53.6%, streptomycin, cycloserine 39.2%, streptomycin 25.1% and 65.3% B amide different sulfur in 1998 of tuberculosis research in India more than 200 cases reported in patients with isoniazid, rifampicin and streptomycin resistance were 72%, 49% and 37 %, while cycloserine and ethyl amine sulfur isoniazid resistance of only 1% by clinical experience has shown that the effect of chemotherapy of tuberculosis in children well, according to drug efficacy and toxicity of size,
Evaluation of anti-TB drugs is as follows:
1, first-class level, as isoniazid and rifampicin; first-class two to streptomycin, pyrazinamide, isoniazid sulfur amine B and ethambutol.
2, second: as cycloserine, kanamycin, ciprofloxacin, and purple on the amino acid sodium adriamycin.
3, the third-class for the ammonia and thiourea.
Since 1999 for the treatment of tuberculosis in clinical reports very little. Is more fear in the report. Osaka, Japan 2006, a tuberculosis research reports, pregnant women with second-line drugs cycloserine, ethambutol, pyrazinamide and other treatment of multidrug-resistant tuberculosis (MDR-TB) a significant effect, newborn baby health. In 2006 the Spanish capital to a hospital using levofloxacin and cycloserine for 17 patients with non-HIV-infected patients with MDR TB (68%) after 24 months of follow-up treatment can be cured without recurrence or death occurred. Irans research department in 2005 of tuberculosis disease in the treatment of MDR-TB reported in the use of cycloserine can effect a cure.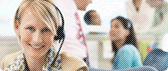 Contact Us
TEL: +86-21-50321522
+86-21-50321520  
Fax: +86-21-51069122
Mail: info@chinafooding.com
Web: www.chinafooding.com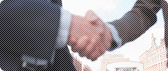 Constantly strive towards:
★ High quality products
★ Professional support
★ Total solution for food
★ Reasonable price
★ Credible friendly cooperation
Fooding Next Exhibitions:
Exhibition: Fi Europe & Ni 2019
Place: Paris, France
Time: 3 - 5 Dec, 2019
Booth No.: 7P39


Links: