Pumpkin powder to use
Pumpkin powder to use
Pumpkin drink
Method: Add 2 teaspoons pumpkin powder 1 cup hot water, brewed into tea.
For the crowd: waist obesity, or those with freckles.
Effects: 3 day fasting drink, insisted one week can be effective.
Pumpkin pulp
Method: 2 spoons pumpkin powder, brewed into tea with a cup of milk, then add a little honey.
For groups: constipation or those who can not control appetite, who remains his face bleak.
Effect: You can drink instead of dinner, a week weight loss 3-5 pounds, such as breakfast drink, you can in two weeks, so that his face red and shiny.
Pumpkin juice
Method: Add water and 2 teaspoons pumpkin powder, then add half a cup of lemon juice.
Suitable for people: stubborn obesity, as well as those yellowish color.
Effect: Drink 3 cups, 10 days minus 4 pounds, long-term consumption will be significantly white color.
Storage: protected from light, sealed, it is best not to place the refrigerator, to prevent water wet agglomeration.
Breast weight loss
Pumpkin papaya milk powder
Practice: pumpkin powder 10g, 10g and papaya milk 300mL brewed into tea, daily morning and evening use.
For the crowd: a breast, beauty, slimming multiple requests of women
Other
1, pumpkin powder, pumpkin pastry scraps can be done, or add the flour made ​​from pumpkin face, pumpkin butter.
2, with 20% waste and 80% sucrose pumpkin mixture, can be made into cakes.
3, 54% and 46% sweet potato powder, pumpkin powder modulation into a paste, mix well then add a small amount of alum, by fans machine can be pressed into pumpkin fans, cooked dried is finished.
4, crystalline powder, concentrated spray made ​​of pumpkin pumpkin drinks, tea, mixed with the tea can be made quick pumpkin, pumpkin cake and so on.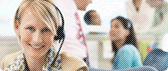 Contact Us
TEL: +86-21-50321522
+86-21-50321520  
Fax: +86-21-51069122
Mail: info@chinafooding.com
Web: www.chinafooding.com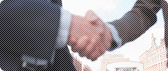 Constantly strive towards:
★ High quality products
★ Professional support
★ Total solution for food
★ Reasonable price
★ Credible friendly cooperation
Fooding Next Exhibitions:
Exhibition: Fi Europe & Ni 2019
Place: Paris, France
Time: 3 - 5 Dec, 2019
Booth No.: 7P39


Links: