Overview of Biotin
Overview

Biotin, also known as vitamin H, coenzyme R, is a water-soluble vitamin, also belong to the vitamin B family. It is the synthesis of vitamin C necessary material, is essential to normal metabolism of fat and protein substances. Is the bodys natural growth and to maintain normal body function necessary for water-soluble vitamins; is an essential fat and protein metabolism of the material, but also to maintain normal growth, development and health of the necessary nutrients, not by the synthetic.

Biotin (Biotin) is one of the B vitamins, also known as vitamin H, vitamin B7, coenzyme R (Coenzyme R) and so on. Is a water-soluble B vitamin group members. Biotin in the liver, kidney, yeast, milk more content, fixed carbon dioxide is an important factor in the organism. Easy with the egg white in a protein binding, eat lots of raw protein can block the absorption of biotin led to a lack of biotin, such as hair removal, weight loss, dermatitis, etc. Biotin in fat synthesis, gluconeogenesis and other biochemical pathways play an important role.
Biotin is a family of bald savior, not only prevent hair loss and head has been quite see the light effect, but also to prevent the common modern young white hair. It is also to maintain healthy skin plays an important role. As for the stability of the nervous systems effectiveness has not yet been confirmed, but the depression, insomnia does have some help.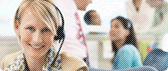 Contact Us
TEL: +86-21-50321522
+86-21-50321520  
Fax: +86-21-51069122
Mail: info@chinafooding.com
Web: www.chinafooding.com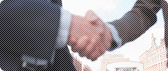 Constantly strive towards:
★ High quality products
★ Professional support
★ Total solution for food
★ Reasonable price
★ Credible friendly cooperation
Fooding Next Exhibitions:
Exhibition: Fi Europe & Ni 2019
Place: Paris, France
Time: 3 - 5 Dec, 2019
Booth No.: 7P39


Links: