Proline basic information
Proline (Pro) is one of the components of plant proteins, and can be widespread in the free state in plants.
English name: proline:
proline abbreviation: P, Pro
CAS No. :145 -85-3
Chemical Formula: C5H9NO2
Molar mass: 115.13g/mol

β-pyrrolidinyl-α-carboxylic acid and α-amino acids generally different, there is no free α-amino, it is a sub-α-amino acids, which can be seen as the side chain of α-amino acids replaced by its own amino on the formation of a hydrogen atom and the heterocyclic structure. One common amino acid composition of proteins.
English name:L- proline; Pro
Definition: Scientific name: pyrrolidone carboxylic acid. One kind of ring sub-amino acid composition of proteins in the common 20 amino acids in the only sub-amino acids. In the peptide chain has its special role, easy-to-cis-peptide bond formation, is not conducive to the formation of α-helix. Symbols: P.
Applied science: Biochemistry and Molecular Biology (a subject); amino acids, peptides and proteins (two subjects)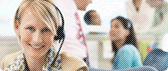 Contact Us
TEL: +86-21-50321522
+86-21-50321520  
Fax: +86-21-51069122
Mail: info@chinafooding.com
Web: www.chinafooding.com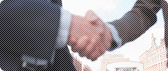 Constantly strive towards:
★ High quality products
★ Professional support
★ Total solution for food
★ Reasonable price
★ Credible friendly cooperation
Fooding Next Exhibitions:
Exhibition: Nutrition & Food ingredients Istanbul 2019
Place: Istanbul, Turkey
Time: 24 - 26 Oct, 2019
Booth No.: TOP 1


Links: