Calcium hydrogen phosphate weak demand growth
Calcium hydrogen phosphate
weak demand growth
21st century, domestic breeding, feed, or the overall size of the market growing steadily, on this basis, the domestic production of Calcium hydrogen phosphate 2005 has continued to grow, but after 2005 production but a downward trend that merits serious consideration, in addition to feed demand growth, there are other reasons? The answer is yes.
1 In recent years, continued growth in demand for phytase drag the Calcium hydrogen phosphate requirements
Needless to say, the emergence of phytase to reduce phosphorus emissions to effectively reduce the cost of feed production enterprises play a significant role. The use of phytase in becoming more common, only just the beginning of the 21st century from less than one thousand tons at the level of development to the present annual demand exceeds tons, even if it is in accordance with its DCP 1: 60 of the substitution effect, how many million t the potential DCP needs to naught!
2 weak export growth
Calcium hydrogen phosphates exports since 2004, experienced a rapid increase, the market seems stalled, has been stable at around 400,000 t and exports mainly to Southeast Asia region is also the main reason should be in the DCP and the domestic Europe and other regions do not have the competitive price and quality advantages for which the domestic production capacity is huge, obviously can not effectively drive demand to absorb the supply pressure.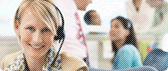 Contact Us
TEL: +86-21-50321522
+86-21-50321520  
Fax: +86-21-51069122
Mail: info@chinafooding.com
Web: www.chinafooding.com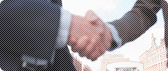 Constantly strive towards:
★ High quality products
★ Professional support
★ Total solution for food
★ Reasonable price
★ Credible friendly cooperation
Fooding Next Exhibitions:
Exhibition: Fi Europe & Ni 2019
Place: Paris, France
Time: 3 - 5 Dec, 2019
Booth No.: 7P39


Links: