Properties and Processing methods of Paprika Oleoresin
Properties
Oil-soluble, dark red liquid.
Paprika Oleoresin (water-soluble, oil-soluble) is a chili as the raw material, the use of scientific method of extraction, separation, purification from natural pigments. Main components of capsanthin and pepper Yuhong Su, dark red oil-soluble liquid, bright color, strong coloring, light, heat, acid, alkali, and is not metal ion effects; soluble oil and ethanol, also by special processed into water-soluble or water dispersion of pigment. The product is rich in β-carotene and vitamin C, a health care function. Widely used in aquatic products, meat, pastry, salad, canned food, beverages and other food and medicine coloring. Can be used for cosmetics production. Product quality in line with FAO / WHO international standards.
Processing methods
Are currently on the market for sale Capsanthin derived by solvent extraction, with the fourth one is sub-critical low-temperature extraction solvent (Regent Oil Engineering Co., Ltd. Anyang patented technology). One is a 6-solvent. The actual production efficiency is low compared to fourth extraction solvent because of greater durability extraction of active ingredients retained pigment, color value and improve the yield (yield up to about 98%), 0.1% residual slag below, reducing the waste of resources is worthwhile to promote the latest Capsanthin Preparation method.
Packing: 20kg / barrel (polyethylene food barrels) 180kg / barrel (within the coating drum coating) or according to customer requirements.
Storage: sealed, dark, cool place.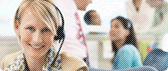 Contact Us
TEL: +86-21-50321522
+86-21-50321520  
Fax: +86-21-51069122
Mail: info@chinafooding.com
Web: www.chinafooding.com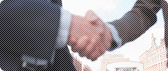 Constantly strive towards:
★ High quality products
★ Professional support
★ Total solution for food
★ Reasonable price
★ Credible friendly cooperation
Fooding Next Exhibitions:
Exhibition: FIA 2019 Thailand
Place: Bangkok, Thailand
Time: 11 - 13 Sep, 2019
Booth No.: D2


Links: