How do take fish oil
How do take fish oil
Because fish oil has little flavor, so use the capsule to reduce the smell, when taking the capsules do not bite, with warm water. Follow the instructions in the recommended dosage to take, better an empty stomach, after taking fish oil, more than an hour before every meal, is conducive to the full absorption of fish oil, but fish oil is a health food, there is no way in taking strict requirements. Good gastrointestinal function, could in the meal 1 hour with warm water.
A wrong understanding of fish oil
1, only select "Fish Oil", "Alaska." The so-called "deep", "Alaska" is made, the business concept, many businesses is to buy ready-made fish oil directly to the filling, it made ​the so-called fish oil. What is more, directly from the daily fish or vegetable oil extraction. It is understood that the 1990s, Japans Sagami Institute carried out earlier from the deep-sea fishing, but the results only from those who fish extract 1 kg fish oil, which is perhaps a true sense of the deep sea fish oil.
2, the fish oil itself contains vitamin E, antioxidant supplements do not need to. Fish oil capsules fish oil vitamin E to prevent oxidation, antioxidant supplements to increased vascular stability.
3, the quality of imported fish oil than fish oil made ​good. Admittedly, some domestic producers do not pay attention to the quality of fish oil, but fish oil production technology is a mature technology, according to the AQSIQs examination results, higher than the domestic average quality fish oil fish oil imports. Moreover, many nominal "imported" fish oil actually produced domestically.
4, the fish oil containing DPA effective than other fish. In fact, any fish oil contain DPA, it is the fish oil in the "3A" one. Only national standards prohibit the fish oil industry on the packaging reflects the DPA content. DPA content of any promotional practices are in violation of state regulations.
5, the whole family to eat a bottle of fish oil. Although the whole family can take fish oil, but taking the model should be different. Absorption capacity of different ages, different groups of people need the ratio of fish oil are different.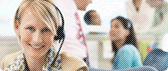 Contact Us
TEL: +86-21-50321522
+86-21-50321520  
Fax: +86-21-51069122
Mail: info@chinafooding.com
Web: www.chinafooding.com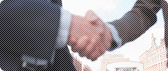 Constantly strive towards:
★ High quality products
★ Professional support
★ Total solution for food
★ Reasonable price
★ Credible friendly cooperation
Fooding Next Exhibitions:
Exhibition: Fi Europe & Ni 2019
Place: Paris, France
Time: 3 - 5 Dec, 2019
Booth No.: 7P39


Links: