Fish oil plant and animal forms
Fish oil plant and animal forms
1 red rays, physical disk sub-circular, flat flat, front slant, with the snout into about 60 °. General re-1-2kg, the larger up to 10-20kg, the body set up to 1m, disk width larger than the disk is about 1.2 times. Snout short, slightly prominent. Eyes small, red eye and other large water hole. Mouth small, wave music, floor of mouth with papillae 5, the middle three larger. Small lateral papillae. Teeth small flat flat, pavement-like arrangement. Larvae than the smooth, the first after the middle of a flat knot thorn. Into the body from head to tail after longitudinal stab in front of a barbed end, about 20 pieces, the shoulder outside the barbed end of a short line with a red one. Eye with a small Qunxiao thorn on the tail end of several large, sharp spines. Pelvic fin trailing edge straight, both before and after the obtuse angle. Tail slender, 2-2.7 times as long as the body plate. Are on the bottom of a film, short film on the low, the next film was prolonged. Body russet or green-brown, and the larger dark in color, in the eyes, now, on the side and rear water holes on both sides was red and yellow tail; ventral white, orange and yellow near outer edge.
2 spend rays, physical disk more than 1.5m wide and weighs 100 kg. Kiss is quite sharp, rather prominent eyes rather small, slightly protruding, eye smaller than the water hole. Mouth small, wave music, floor of mouth papillae 4-7, near the middle two most significant. Teeth small, flat flat, with transverse, longitudinal upper 30. Pelvic fins rather narrow, wide and short in the female body, in the edge and trailing edge Link, exterior angle blunt. Fins flat flat, back-end is quite sharp. Whip-like tail, a long, long drive around the body more than three times, up and down the film spared disappear. With tail spines, spines in the tail end of the previous flat scales with a flat narrow band, after the end of the tail densely barbed taper scales. Dorsal brown or grayish brown, dark brown with a dense round or polygonal plaques, large plaque with a large eye about the same. Ring with dark blue horizontal tail than 70. Ventral pale brown border.
Dosage: Generally made of capsules, according to the conventional service.
Source: "Chinese Materia Medica"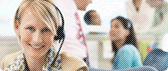 Contact Us
TEL: +86-21-50321522
+86-21-50321520  
Fax: +86-21-51069122
Mail: info@chinafooding.com
Web: www.chinafooding.com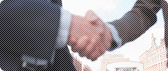 Constantly strive towards:
★ High quality products
★ Professional support
★ Total solution for food
★ Reasonable price
★ Credible friendly cooperation
Fooding Next Exhibitions:
Exhibition: Fi Europe & Ni 2019
Place: Paris, France
Time: 3 - 5 Dec, 2019
Booth No.: 7P39


Links: