Garlic oil role and effectiveness on cardiovascular and cerebrovascular diseases

Home

News

Industry News
Garlic oil role and effectiveness on cardiovascular and cerebrovascular diseases
Garlic oil role and effectiveness on cardiovascular and cerebrovascular diseases
Garlic in garlic oil is a special material, showing a bright transparent amber liquid garlic extract which is derived from the most important material, this very important activity of essential oils containing sulfur, its general health and cardiovascular health is very to help.
Full payment of garlic oil soft capsule is extracted from high-quality garlic allicin (loin) complemented by a large health food made ​​from soybean oil concentration, it retains all the natural ingredients of garlic, pure natural, highly concentrated, easy to take care formulations .
Full payment of garlic oil soft capsule prevention of cardiovascular disease:
(1) a group of sulfur compounds in garlic inhibit cholesterol biosynthesis HMGCOA liver function, and thus to reduce blood cholesterol (high blood cholesterol is a form of atherosclerosis heart disease, high blood pressure the most important factor).
(2) garlic extract inhibited vascular endothelial cells by the adenovirus DNA to the amine, enough to make blood vessels relax and increases nitric oxide concentration in the endothelial cells, and blocking calcium ion channels, so vasodilator mechanism of action of many turn, in order to achieve vascular relaxation, lower blood pressure.
(3) garlic extract with powerful anti-thrombotic activity, and garlic is the role of the protagonist (Ai Qiaoen antithrombotic activity was only three per cent of garlic), so the antithrombotic effect of garlic extract for myocardial infarction , atherosclerosis and venous tumor respective fields, have satisfactory control effect.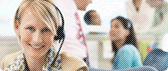 Contact Us
TEL: +86-21-50321522
+86-21-50321520  
Fax: +86-21-51069122
Mail: info@chinafooding.com
Web: www.chinafooding.com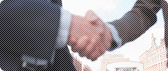 Constantly strive towards:
★ High quality products
★ Professional support
★ Total solution for food
★ Reasonable price
★ Credible friendly cooperation
Fooding Next Exhibitions:
Exhibition: Fi Europe & Ni 2019
Place: Paris, France
Time: 3 - 5 Dec, 2019
Booth No.: 7P39


Links: