Safflower seed oil value proposition and consumption recommendations
Value proposition
Linoleic acid content of safflower seed oil content is the highest known vegetable oils. Linoleic acid is an essential but can not be synthesized in the body of unsaturated fatty acids, it can effectively dissolve cholesterol, lowering blood pressure, blood vessel wall deposits and remove a significant role in reducing blood pressure. Safflower seed oil is rich in vitamin E is a natural anti-oxidant, higher than 800mgDL, its human cell division, aging, nourish the skin plays an important role.
Consumption recommendations
Safflower seed oil to use daily to do, can be fried, boiled, fried, salad, hot-mix, soup, mellow aroma oils, incense and food of the glorified, complement each other.
Cold or hot cooked food first heat and pour the oil mix, is a healthy way of eating, it is recommended to use as much as possible.
When first cooked soup broth to the bowl, then pour the oil.
This product has a strong permeability, can be adsorbed on the ingredients well, and will not be a large number of other oil deposits in the case of a dinner plate, not fatty, so cooking time may be increased fuel consumption.
As a senior oil, product can be directly orally, the better.
Recommended oral dosage is: once a day, 60ml (about 6 tablespoons, Chinese ceramic spoon, about 10ml / spoon) / second, non-"three high" groups may be appropriate to reduce the oral dosage. If you feel discomfort when oral fatty, with egg drop soup, bread, bread, cereals, mashed potatoes, boiled beans, biscuits, fruit, vegetables and other food dipped or stir food.
Special note: children, pregnant women should not be oral.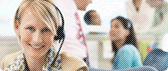 Contact Us
TEL: +86-21-50321522
+86-21-50321520  
Fax: +86-21-51069122
Mail: info@chinafooding.com
Web: www.chinafooding.com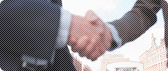 Constantly strive towards:
★ High quality products
★ Professional support
★ Total solution for food
★ Reasonable price
★ Credible friendly cooperation
Fooding Next Exhibitions:
Exhibition: Fi Europe & Ni 2019
Place: Paris, France
Time: 3 - 5 Dec, 2019
Booth No.: 7P39


Links: