Cosmetic effect of safflower seed oil
Cosmetic effect
Safflower seed oil
is easily absorbed by the body itself does not contain cholesterol, linoleic acid and its fatty acid composition is mainly unsaturated fatty acids; the same time, it is rich in vitamin E.
Vitamin E is a natural anti-oxidants, its body cell division, aging plays an important role; people eat in a long process, the skin can be continually nourished, full complement of skin nutrients.
In order to verify the permeability of highly safflower seed oil, but also can serve as a way to directly verify the product quality, can be combined with ordinary cooking oil, olive oil and massage oil while other evenly in the back of the hand, can be found in safflower seed oil quickly absorbed through the skin (about 10-15 minutes), and no greasy feel, all without re-use hand sanitizer cleaning, that fresh feeling.
Strong permeability and vitamin E content than 800mgDL, safflower seed oil makes a unique beauty skin care products, especially for sunburn, wounds spots and stretch marks and other skin damage day after the repair and maintenance.
In fact, many high-end beauty products skin care products, especially the main ingredient is safflower oil.
Actual use in daily, safflower seed oil can be mixed with the eggs as a special mask can also be applied to nails, eyes and other parts, or even massage oil can be used to improve the nutritional status of the skin.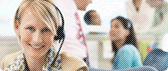 Contact Us
TEL: +86-21-50321522
+86-21-50321520  
Fax: +86-21-51069122
Mail: info@chinafooding.com
Web: www.chinafooding.com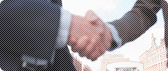 Constantly strive towards:
★ High quality products
★ Professional support
★ Total solution for food
★ Reasonable price
★ Credible friendly cooperation
Fooding Next Exhibitions:
Exhibition: Nutrition & Food ingredients Istanbul 2019
Place: Istanbul, Turkey
Time: 24 - 26 Oct, 2019
Booth No.: TOP 1


Links: