Identification of coenzyme Q10
Identification
Laboratory method
Method: Determination of coenzyme Q10 - high performance liquid chromatography
Application: This method uses high-performance liquid chromatography of coenzyme Q10 (C59H90O4) content.
This method is suitable for coenzyme Q10.
Principle of the method: dark operations. Test made ​​of anhydrous ethanol solution into high-performance liquid chromatography chromatography with UV absorption detection at 275nm wavelength absorption of coenzyme Q10 was detected value, to calculate its content.
Reagents: methanol, ethanol
Equipment:
1 Instrument:
High-performance liquid chromatography, column: (octadecyl silane bonded silica as a filler, the number of theoretical plates calculated by coenzyme Q10 of not less than the peak 3000), coenzyme Q10
UV absorption detector
2 chromatographic conditions
Mobile phase: methanol ethanol = 50 50.
Column temperature: room temperature
Other methods
(1) determination obtained under the test solution, add sodium borohydride 50mg, shake the solution yellow disappears.
(2) determination of the chromatogram recorded under in the test solution should be the peak retention time peak of coenzyme Q10 reference substance the same retention time.
(3) The product of the infrared absorption spectrum should be the same map reference substance coenzyme Q10.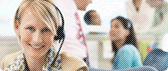 Contact Us
TEL: +86-21-50321522
+86-21-50321520  
Fax: +86-21-51069122
Mail: info@chinafooding.com
Web: www.chinafooding.com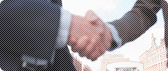 Constantly strive towards:
★ High quality products
★ Professional support
★ Total solution for food
★ Reasonable price
★ Credible friendly cooperation
Fooding Next Exhibitions:
Exhibition: Fi Europe & Ni 2019
Place: Paris, France
Time: 3 - 5 Dec, 2019
Booth No.: 7P39


Links: