Coenzyme Q10 development process
Development process
The early 1980s, Japan has changed from a tobacco extract Solanesyl for the synthesis of the production of coenzyme Q10, coenzyme Q10 to the substantially lower costs, which for the application of coenzyme Q10, popularization and promotion play an important role. Semi-chemical synthesis technology is now mature, has achieved industrialization, low product cost, affordable. But the use of semi-products of chemical synthesis although the price advantage, but in the use of extraction than the production of biological products have a larger gap. The reason is that the production of bio-extraction method is a natural inorganic product, easy to be absorbed into the body, while chemical synthesis is the artificial production of organic chemical synthesis, biological activity is extremely poor and can not easily be absorbed by the body, it is difficult to fully play coenzyme must Q10 pharmacological effects. Chemical synthesis of coenzyme Q10 has been a research focus at home and abroad, nearly half a century, has experienced in 1977 developed countries to achieve the microbial fermentation of coenzyme Q10, extraction of microbial fermentation in recent years have seen significant development, this The new bio-engineering methods, both a combination of extraction and chemical synthesis of biological processes of both worlds, but also to overcome their shortcomings, the most notable result is promising method to achieve industrialization.
China from the 1970s to begin technical studies of coenzyme Q10, and soon the construction of several bio-extraction production line, mainly extracted from pig heart, the domestic use of biological production of coenzyme Q10 extraction process units are Beijing Pharmaceutical Factory, Taizhou biochemistry laboratories, pharmaceutical biochemistry Qingdao, Hangzhou, pharmaceutical, biochemical pharmaceutical factory in Changsha, Zhejiang Tiantai Pharmaceutical, Guiyang biochemistry laboratories, pharmaceutical old biochemistry, Taiyuan City biochemical pharmaceutical, biochemical pharmaceutical factory in Datong and a dozen companies. Total production capacity of about 600kg. China is the worlds leading tobacco-producing countries, China has a lot of waste time can not be used for cigarette tobacco, have not been used, resulting in environmental pollution and resource waste. Back in the late 1970s, China began to proceed with the extraction of solanesol tobacco waste research and development work.
The early 1990s, China has been investing a lot of energy to research new technology coenzyme Q10, and have achieved encouraging results. Henan University of Chemical Technology Development Institute of Tobacco and Tobacco Shangqiu Fine Chemical to jointly research and development of the use of tobacco extract solanesol, based on many years of research, in January 1996 formally to achieve industrialization, can produce 100 tons content ≥ 15 % of crude solanesol and 20 tons of content of ≥ 75% of the fine solanesol, Coenzyme Q10 for the industrial production of China has laid a good foundation.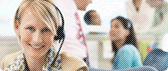 Contact Us
TEL: +86-21-50321522
+86-21-50321520  
Fax: +86-21-51069122
Mail: info@chinafooding.com
Web: www.chinafooding.com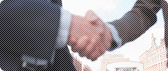 Constantly strive towards:
★ High quality products
★ Professional support
★ Total solution for food
★ Reasonable price
★ Credible friendly cooperation
Fooding Next Exhibitions:
Exhibition: Nutrition & Food ingredients Istanbul 2019
Place: Istanbul, Turkey
Time: 24 - 26 Oct, 2019
Booth No.: TOP 1


Links: