The main role of Resveratrol
Cardiovascular protective effects
In the private sector, has long been used in Chinese medicine Polygonum cuspidatum resveratrol-rich treatment and prevention of high cholesterol, arteriosclerosis. Studies have shown that resveratrol from the following aspects play a major anti-atherosclerosis, coronary heart disease prevention to play a protective role on cardiovascular:
1, regulate blood fat;
2, inhibition of platelet aggregation and promote fibrinolysis, anti-thrombotic formation role;
3, protection of vascular endothelium, inhibition of endothelial cell proliferation;
4, protection of vascular smooth machine cells, inhibit their proliferation;
5, anti-leukocyte function;
6, endothelin antagonist -1 (endothelinl, ET-1) function;
7, low-density lipoprotein anti-oxidation function. Some studies, including toxins or coagulation enzyme-induced platelet activation in rats found that washed platelets with resveratrol after pre-incubation in physiological plasma concentrations in LPS alone or LPS activation of platelets and clotting enzymes of collagen the adhesion was blocked.
Pretreatment with resveratrol also fibrinogen, platelet adhesion by arrest. Resveratrol and its derivatives are more recent study of a class of plant resistance to toxins, the cardiovascular protective effects gradually become a research hot spot, is expected in the prevention and treatment of cardiovascular diseases, drug development make a difference, but the mechanism of action is far from clear, pending further study.
Prevention of heart and liver damage
Resveratrol inhibits mouse liver triglycerides and cholesterol deposition. The same can inhibit lipid peroxidation in mice liver and promote alanine aminotransferase and aspartate aminotransferase levels rise. By analyzing these two enzymes in serum, heart and liver are good available diagnostic information.
Antithrombotic function
Resveratrol can inhibit the synthesis of lipoxygenase, an enzyme present in white blood cells, heart, brain, lung and spleen. Therefore, resveratrol prevents the formation of blood clots in blood vessels. And in the use of this antihypertensive drug clonidine treatment, it also inhibits platelet assembly.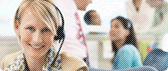 Contact Us
TEL: +86-21-50321522
+86-21-50321520  
Fax: +86-21-51069122
Mail: info@chinafooding.com
Web: www.chinafooding.com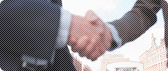 Constantly strive towards:
★ High quality products
★ Professional support
★ Total solution for food
★ Reasonable price
★ Credible friendly cooperation
Fooding Next Exhibitions:
Exhibition: Fi Europe & Ni 2019
Place: Paris, France
Time: 3 - 5 Dec, 2019
Booth No.: 7P39


Links: