Chemical properties of sodium alginate
Chemical properties
Form
Sodium alginate (C6H7O8Na) n mainly by the sodium salt of alginic acid composition, the aL-mannose acid (M units) and bD-old Luo uronic acid (G unit) rely on 1,4 - glycosidic linkage by different proportion of GM, MM and GG fragments of the copolymer.
Molecular weight
Goods are usually used as the molecular weight polysaccharide alginate as more dispersed. Therefore, a molecular weight of sodium alginate on behalf of the group is usually the average of all molecules. The most common way to express the number molecular weight average molecular weight (Mn) and weight-average molecular weight (Mw). The two defined by the following formula:
Where Ni = Mi with a specific number of molecules of molecular weight, Wi = Mi with a specific molecular weight molecular weight.
Molecular dispersion in a multi-group, usually Mw> Mn. Mw / Mn of the coefficient of dispersion index, commodity index alginate classic range of 1.5 to 2.5. The most common way to determine molecular weight for the establishment, including determination of the viscosity and light scattering calculated on the basis of out of.
Formula
Formula (C6H7NaO6) x, molecular structures, such as sodium alginate right formula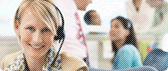 Contact Us
TEL: +86-21-50321522
+86-21-50321520  
Fax: +86-21-51069122
Mail: info@chinafooding.com
Web: www.chinafooding.com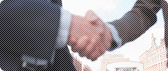 Constantly strive towards:
★ High quality products
★ Professional support
★ Total solution for food
★ Reasonable price
★ Credible friendly cooperation
Fooding Next Exhibitions:
Exhibition: FIA 2019 Thailand
Place: Bangkok, Thailand
Time: 11 - 13 Sep, 2019
Booth No.: D2


Links: