Sodium alginate application on food
Application on food
Food grade sodium alginate
To replace sodium alginate, starch, gelatin stabilizer for ice cream, ice formation can be controlled to improve the taste of ice cream, but also stabilize sugar ice cream, ice sherbet, ice milk and other mixed drinks. Many dairy products such as refined cheese, whipped cream, dried cheese, etc. to prevent the use of the stabilizing effect of sodium alginate food and packaging material with adhesive can be used as ornaments on the dairy cover, allows it to remain stable and to prevent icing cakes skin cracking.
Sodium alginate for the salad (a salad) sauce, pudding (a dessert), jam, tomato sauce and canned products, thickener, in order to improve the stability of the nature of products, reduce fluid leakage.
In noodles, vermicelli, rice production can be added to sodium alginate to improve the adhesion of tissue products to tensile strength, bending degree, reduce breakage rates, especially for low-gluten flour, the effect becomes more apparent. In bread, pastries and other products to add sodium alginate, can improve product homogeneity and the internal organization of the water-holding role, extend the storage time. Add the frozen confectionery products can provide thermal protection layer fusion, improved flavor oven, raise the melting point performance.
Alginate gel can be made into a variety of foods, maintain a good colloidal form, exudate or contraction does not occur, suitable for frozen food and man-made food. Can also be used to cover the fruit, meat, poultry and aquatic products as a protective layer, not in direct contact with the air and prolong storage time. Also as a sugar-coated bread, add filling filler, coated cover snacks, canned food and other form of self-curing agent. At high temperatures, freezing and acidic medium can maintain the original shape. Instead of agar can be made ​of flexible, non-stick teeth, transparent crystal candy.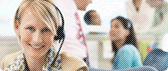 Contact Us
TEL: +86-21-50321522
+86-21-50321520  
Fax: +86-21-51069122
Mail: info@chinafooding.com
Web: www.chinafooding.com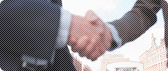 Constantly strive towards:
★ High quality products
★ Professional support
★ Total solution for food
★ Reasonable price
★ Credible friendly cooperation
Fooding Next Exhibitions:
Exhibition: Fi Europe & Ni 2019
Place: Paris, France
Time: 3 - 5 Dec, 2019
Booth No.: 7P39


Links: