Basic concepts of barley green powder
Basic concepts of barley green powder
Barley green powder, is Chinas barley green mother of Dr. Xu Xinyue, in Japan, Ogihara meaning show Dr. Barleys research, based on their own years of study of the patent for the technology core and cell therapy as a theoretical basis for the development from . In 1994, Dr. Xu Xinyue formally barley green concept into China from the United States, in Dr. Xu Xinyue under the leadership of Chinas barley green industry began to rise, and opened the curtain of cell nutrition and health care products, benefit the Chinese people. Barley green powder, barley green is to create the only authentic materials.
Barley green powder to 100% of the tender shoots of winter barley as raw material, through the complete cell wall technology and keep at room temperature vacuum drying technology is completely tender shoots of winter barley, 200 kinds of nutrients in the activity. Which contains 70 kinds of minerals, 18 amino acids (high-quality small molecule protein), SOD enzymes 100 kinds of enzymes, vitamins, plant flavonoids, soluble dietary fiber, natural chlorophyll, twenty-sixth alkyl, etc., nutritious and Balanced.
Science and technology in China at present, the barley green powder extracted studies rely mainly on Dr. Xu Xinyue invented the "cell wall" and "room temperature to extract" as the core technology, "Barley powder preparation process," patented technology is made. Made after the barley green powder particles reach one hundred thousand per head more easily absorbed by the body.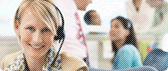 Contact Us
TEL: +86-21-50321522
+86-21-50321520  
Fax: +86-21-51069122
Mail: info@chinafooding.com
Web: www.chinafooding.com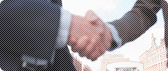 Constantly strive towards:
★ High quality products
★ Professional support
★ Total solution for food
★ Reasonable price
★ Credible friendly cooperation
Fooding Next Exhibitions:
Exhibition: Fi Europe & Ni 2019
Place: Paris, France
Time: 3 - 5 Dec, 2019
Booth No.: 7P39


Links: