Potassium sorbate research situation, production and application in the preparation

Home

News

Industry News
Potassium sorbate research situation, production and application in the preparation
Use
In use can be added directly, spraying, dipping, powder spray, in the handling of packaging materials on a variety of ways.
Potassium sorbate and bases, oxidizing and reducing agents have incompatibility. When faced with non-ionic surfactants and antimicrobial activity of sorbic acid when the plastic will be reduced. Heavy metal salts can catalyze the oxidation reaction. Sorbic acid can react with sulfur-containing amino acids, but the reaction can be added vitamin C, gallic acid, propyl or butyl hydroxyl toluene to suppress.

When the solution stored in glass containers, is very sensitive to pH. Therefore, the use of potassium sorbate as a preservative agent in saving for a long time after the amount required to detect microorganisms.
If the sorbic acid solution stored in polypropylene, polyvinyl chloride or polyethylene containers without added antioxidants, sorbic acid will quickly degrade.

Research situation, production and application in the preparation
Developed countries for development and production of sorbic acid and its salts attaches great importance to the United States, Western Europe, Japan, the production of food preservatives are concentrated in countries and regions.
① Eastntan is the only U.S. manufacturer producing sorbic acid and its salts, 1991, Monsanto bought the company after sorbic acid production plant. Production capacity of 5,000 tons / year, accounting for 55% of the U.S. market to 60%;
② Hoehst Germany and Western Europe is the only manufacturer producing sorbic acid, sorbic acid salt is the worlds largest production plant. The unit capacity of 7,000 tons / year, world production of about 1 / 4;
③ Japan is the worlds largest producers of preservatives, production reached 12O00 ~ 14000 tons / year, world production of potassium sorbate, about 45% to 50% mainly from Japans Competition Luo, synthetic chemicals, Chisso and Ueno system drug and three other companies, followed by annual production capacity of its plant capacity 5000,2800,2400,2400 tons.
At present, sorbic acid salts is not only strong domestic sales, and have been sold abroad, especially in Western Europe, Brazil, Saudi Arabia, France, Korea, Southeast Asian countries. So sorbate not only the domestic market better, and also in the international market place.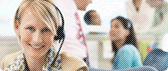 Contact Us
TEL: +86-21-50321522
+86-21-50321520  
Fax: +86-21-51069122
Mail: info@chinafooding.com
Web: www.chinafooding.com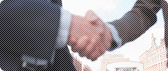 Constantly strive towards:
★ High quality products
★ Professional support
★ Total solution for food
★ Reasonable price
★ Credible friendly cooperation
Fooding Next Exhibitions:
Exhibition: Fi Europe & Ni 2019
Place: Paris, France
Time: 3 - 5 Dec, 2019
Booth No.: 7P39


Links: