Martha wheat germ oil
Martha wheat germ oil
English Name: Wheat germOil
Latin name: Triticumvulgare
Extraction sites: wheat germ
Ingredients: Wheat germ oil
Effect:
Rich in high unit vitamin E, is a well-known natural antioxidants, wrinkle moisturizing effect is remarkable; stable oil, mixed with other vegetable oil, mixed oil to prevent deterioration and prolong the shelf life of cooking oil to make long-lasting results;
While protein-rich, containing the 8 essential amino acids, to maintain skin elasticity and luster, the most suitable aging, dry, rough, skin pigmentation, or female body to use. Can improve the skin from the inside out.
Instructions for use: Massage can be used alone (directly applied to the skin); reconcile the essential oils with better results.
Scope: a variety of skin types, especially dry, dry combination, wrinkles, skin pigmentation.
Note: If the skin does not, please stop using or under the guidance of the professionals use.
Using the proposed
Because the strong taste, please base oil and other fresh mix. Deployment of pure essential oils for massage, please diluted to 10% combined with sweet almond oil, then add 10ml of this mixture of oil 2 to 3 drops of pure essential oils.
Scope
Suitable for:
For all skin types, especially psoriasis, dry eczema, wrinkles, scars, stretch marks, dark spots and skin, is best suited for aging and mature skin.
Note: Department placed the reach of children and placed in the shade.
The crowd:
1, women skin care, skincare, get rid of wrinkles.
2, the elderly regulate blood fat, lower cholesterol, increase blood vessel elasticity, the prevention of stroke.
3, the adjuvant treatment of high blood sugar, blood pressure, anti-aging.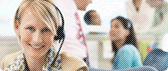 Contact Us
TEL: +86-21-50321522
+86-21-50321520  
Fax: +86-21-51069122
Mail: info@chinafooding.com
Web: www.chinafooding.com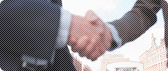 Constantly strive towards:
★ High quality products
★ Professional support
★ Total solution for food
★ Reasonable price
★ Credible friendly cooperation
Fooding Next Exhibitions:
Exhibition: Fi Europe & Ni 2019
Place: Paris, France
Time: 3 - 5 Dec, 2019
Booth No.: 7P39


Links: