Vanillin industry status at home and abroad
Industry status at home and abroad
China is the worlds major exporter of vanillin, domestic demand in 2002 was 2350 tons, accounting for 30% of the production, the remaining 70% for export. The exports of 1988 was only 273 tons to 1700 tons in 1993, 4653 tons in 2002. 1993 to 2002, average annual growth rate of vanillin export volume in China was 12%. Vanillin of our country enjoys a good reputation in North America, Europe, Southeast Asia and other markets.
Vanillin in China has been 50 years of production history, the original more than 10 manufacturing enterprises in most of the production equipment has been severe corrosion, coupled to the environmental conditions, production capacity has been lost. The main three vanillin plant. Hoi (Zhejiang), Fine Chemical Co., Ltd. is a joint venture of the French Rhodia Fine Chemical Co., Ltd. and Zhejiang Snow Leopard, the production capacity expanded from 1000 t to 1500 t in 2002, and in Wuxi vanillin raw materials - - more guaiacol production base; Jiaxing, Zhejiang China Chemical Co., Ltd. is the largest vanillin production enterprises, is a joint venture between former Kerry Fine Chemical Company, Zhejiang, China Fine Chemical Industry Group, Shanghai Xinhua perfumery, incense Lan Su annual production capacity of 4000 tons, is currently the new 1 set of 2000 tons / year production plant, is expected to be put into operation in June this year; Jilin Chemical Group Corporation is the earlier vanillin production enterprises, the current annual production capacity of 1500 tons.
Foreign Rhodia, France, Norway Bowley very, Japan Ube 3 vanillin manufacturer. Among them, the French Rhodia is the worlds largest vanillin production, with an annual output capacity of 8000 tons, the device is located in France, the United States.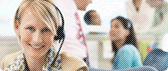 Contact Us
TEL: +86-21-50321522
+86-21-50321520  
Fax: +86-21-51069122
Mail: info@chinafooding.com
Web: www.chinafooding.com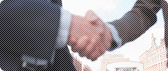 Constantly strive towards:
★ High quality products
★ Professional support
★ Total solution for food
★ Reasonable price
★ Credible friendly cooperation
Fooding Next Exhibitions:
Exhibition: Nutrition & Food ingredients Istanbul 2019
Place: Istanbul, Turkey
Time: 24 - 26 Oct, 2019
Booth No.: TOP 1


Links: