Domestic vanillin industry trends
According to the EU Committee of Experts on February 24, 2000, large doses can cause headache, nausea, vomiting, difficulty breathing, or even damage the liver, kidney, it is to work out to reduce the allowed doses.
Use of limited
FEMA (in mg / kg): soft drinks, 63; cold 95; candy 200; bakery 220; pudding Class 120; 270 of the gum; chocolate 970; Biaohua layer 150; margarine 0.20; syrup 330 to 20000.
FAO / WHO requirements: for convenience foods, canned baby food and cereal maximum allowable dosage of 70mg/kg (1992).
Domestic vanillin industry trends
First, should increase efforts to develop the field of medicine. With the rapid development of domestic pharmaceutical intermediates industry,
vanillin
in this area will continue to have a larger space for development. Abroad, about 45% of the vanillin used in the production of pharmaceutical intermediates, in the field of domestic consumption accounted for only 30 percent, compared with foreign countries is still a certain gap, and should therefore be actively explore the application of vanillin in the field of pharmaceutical intermediates. Secondly, we must accelerate the the vanillin varieties upgrading. As the aroma is 3 to 4 times that of methyl vanillin, ethyl vanillin, ethyl vanillin instead of methyl vanillin has become a trend in food, feed and other industries in promoting green food . Finally, increased efforts to develop new technology. Vanillin production methods nitrosated and glyoxylic acid method. The Nitrosation technology behind the pollution is serious, foreign countries have been gradually eliminated. Vanillin production in China is mainly nitrosated are currently faced with increasing environmental pressures. Glyoxylic acid method is stable and good product quality, the "three wastes", the direction of development of the vanillin production process, domestic enterprises should actively co-operation with research institutes, as soon as possible to break through the bottleneck of the process of industrialization of the glyoxylic acid method to break Europe and the United States Chinas technological blockade.
The maximum allowable usage of
food additives
to the maximum allowable residue limits
Chemical properties of white needle crystal. Aromatic odor. 125 times more soluble in water, glycol of 20 times and 2 times the 95% ethanol, dissolved in chloroform.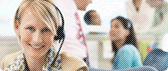 Contact Us
TEL: +86-21-50321522
+86-21-50321520  
Fax: +86-21-51069122
Mail: info@chinafooding.com
Web: www.chinafooding.com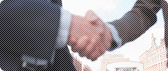 Constantly strive towards:
★ High quality products
★ Professional support
★ Total solution for food
★ Reasonable price
★ Credible friendly cooperation
Fooding Next Exhibitions:
Exhibition: Fi Europe & Ni 2019
Place: Paris, France
Time: 3 - 5 Dec, 2019
Booth No.: 7P39


Links: