The development trend of the collagen
The development trend of the collagen
Health food needs both a strong flavor, re-formulation of the traditional food, making healthy food without losing flavor, it will be the trend of new product development. A general increase in Chinas scientific and technological progress, economic development and quality of life, people advocating green, strengthening of the sense of a return to natural collagen raw materials and additives, cosmetics, food will be welcomed by the people, it is because Collagen has a special chemical composition and structure of natural proteins with synthetic polymer unparalleled biocompatibility and biodegradability. With further research on collagen, peoples lives will be more and more exposed to products containing collagen, the collagen product will be more widely be used in medical, industrial, biological materials.
Collagen
is a biological polymer material, the role played in animal cells and tissue. One of the most crucial raw material for the biotechnology industry, but also a very big demand for the best biomaterials. Applications include biomedical materials, cosmetics, food industry, and research purposes.
Collagen does not contain melamine
The recent melamine in milk, recently many of my friends asked me collagen containing melamine-free? From what I understand, they saw the collagen protein in the word find and protein, and milk protein or less, more collagen is extracted from the milk, I do for an explanation!
First of all, to see why adding melamine in milk:
Add the milk and milk powder melamine, mainly because it can impersonate protein. Food products are according to the provisions of the detection of protein content. If the protein is more than enough milk watered against too much shows that there are too many other things powder in the milk. However, the protein not easy detection, a biochemist who came up with a lazy way: because the protein is nitrogen, so long as the measured nitrogen content in the food, one can calculate the protein content. Add melamine in milk is difficult to detect the protein failed This is melamine fake protein.
And then take a look at the source of collagen
The raw materials are a variety of animal skins (leather, pig skin, skin, etc.), the use of physical methods, weak acid and enzyme hydrolysis pretreatment, loose separation of collagen fibers, extraction of soluble collagen, drying, granulation.
From the source of the collagen can be seen, they do not contain melamine.
Understanding of the quality of collagen, the level of the standard
Quality of collagen to determine the amino acid content is a product, the most important is the content of hydroxyproline as the basis for the judgment of the quality standards of the collagen, there is no need to add melamine to add it does not work!
Collagen does not contain melamine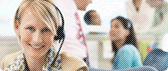 Contact Us
TEL: +86-21-50321522
+86-21-50321520  
Fax: +86-21-51069122
Mail: info@chinafooding.com
Web: www.chinafooding.com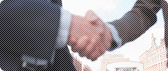 Constantly strive towards:
★ High quality products
★ Professional support
★ Total solution for food
★ Reasonable price
★ Credible friendly cooperation
Fooding Next Exhibitions:
Exhibition: Fi Europe & Ni 2019
Place: Paris, France
Time: 3 - 5 Dec, 2019
Booth No.: 7P39


Links: