Creatine Monohydrate packing and storage
Creatine Monohydrate
packing and storage
Package
25 kg cardboard drum lined with plastic or cardboard.
Storage and Transportation
Store in a cool, ventilated, dry warehouse, to prevent the heat or sun exposure, prohibited mixed with hazardous materials storage, transport should be covered to prevent moisture mixed operation with toxic and hazardous materials is strictly prohibited.
Usage and Dosage
The Creatine taking every eight weeks as a cycle, each cycle is divided into two phases.
The first stage, a savings of 20 grams per day, a total of one week. That is, four times a day, 5 grams each, usually in the morning, noon, before training, after training 5 g.
The second phase is 5 grams per day retention period, a total of seven weeks. Taking 5 grams each training session 15-30 minutes before or training. After the end of each cycle, the disabled one week and then start the next cycle
Note
Creatine can not be water, orange juice, caffeinated beverages taken together. Creatine and sugary drinks can be taken together to speed up the muscle cell creatine uptake.
Taking creatine during the daily intake of sufficient water to ensure hydration of the cells to prevent tense muscles stiffen and spasm and metabolic burden of side effects.
While creatine is not a medicine, but a large number of long-term use will increase the burden on the liver, kidney and other organs. Therefore, the nutritional needs of the day for general fitness trainer, a scientific and rational and balanced diet is sufficient, there is no necessary additional creatine.
If there is an urgent demand for the taking must be under the guidance of professionals, time, quantitative, scientifically taken, and select high-purity, high-quality brands of creatine.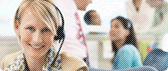 Contact Us
TEL: +86-21-50321522
+86-21-50321520  
Fax: +86-21-51069122
Mail: info@chinafooding.com
Web: www.chinafooding.com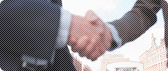 Constantly strive towards:
★ High quality products
★ Professional support
★ Total solution for food
★ Reasonable price
★ Credible friendly cooperation
Fooding Next Exhibitions:
Exhibition: Nutrition & Food ingredients Istanbul 2019
Place: Istanbul, Turkey
Time: 24 - 26 Oct, 2019
Booth No.: TOP 1


Links: