The use of pumpkin powder
Use
Pumpkin powder
is widely used in natural health nutritional supplements (specifically for the food and consumers in health food as diabetes), functional foods, beverages, high-end pasta and meat, food additives, fortifiers, can also be used for advanced cosmetic special additives and pharmaceutical raw materials.
Pumpkin powder is not only golden color, importers cool feeling of fresh pumpkin, soluble in water, the mesh is adjustable between 100 - 120 mesh, without any additives, preservatives and coloring, and do not mix to add color and taste on similar or similar substances, is the only way to ensure 100% pure natural green food - Chaoyang earth pumpkin powder.
And has only Shujinhuoxue and imitation skin ruffling and anti-cancer role, contribute to human development, enhance the bodys immune function
Use method
Pumpkin drink
Method: 2 spoons of pumpkin powder 1 cup hot water, brewed into tea.
For the crowd: waist obesity, or is suffering from freckles.
Efficacy: 3 per day pre-dinner drink cup to adhere to the one week can be effective.
Pumpkin pulp
Practice: 2 spoons of pumpkin powder with a cup of soy milk brewed into tea, and then add a little honey.
Suitable for dim light those of the crowd: constipation or can not control the appetite, the remains of his face.
Effect: You can replace dinner drink, lose 3-5 pounds a week, such as breakfast drink, may, within two weeks, so rosy and shiny.
Pumpkin juice
Practice: 2 spoons of pumpkin powder added to the water, then add half a cup of lemon juice.
For the crowd: intractable obesity, as well as color yellowish.
Efficacy: drinking about 3 cups a day can be reduced to 4 pounds in 10 days, long-term consumption will obviously white color.
Preservation methods: the dark, kept under seal, it is best not to place the refrigerator to prevent absorbent wet agglomeration.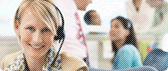 Contact Us
TEL: +86-21-50321522
+86-21-50321520  
Fax: +86-21-51069122
Mail: info@chinafooding.com
Web: www.chinafooding.com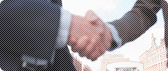 Constantly strive towards:
★ High quality products
★ Professional support
★ Total solution for food
★ Reasonable price
★ Credible friendly cooperation
Fooding Next Exhibitions:
Exhibition: Nutrition & Food ingredients Istanbul 2019
Place: Istanbul, Turkey
Time: 24 - 26 Oct, 2019
Booth No.: TOP 1


Links: