Emu oil - - natural anti-inflammatory drugs
Emu oil
- a natural anti-inflammatory drugs
Inflammation, is the instinctive reaction of a human, it can eliminate many diseases caused by bacteria, viruses, and parasites, these microorganisms can make death into the human body, the body starts the inflammatory response rapidly attack the intruder and has been infected tissues, the result of inflammation soon subsided, the lesions rehabilitation.
But sometimes, this defensive mechanism is not above these dangers are eliminated automatically stopped due to genetic factors, or smoking, hypertension, diet and activity, this inflammation can sometimes continue into a chronic inflammation, causing many diseases such as rheumatoid arthritis and osteoarthritis.
Recent scientific studies have found that the relationship between inflammation and many diseases such as heart attack, colon cancer, Alzheimers, and so on. Although these studies at an early stage, if once confirmed, then you can use a simple method of control of inflammation to prevent many diseases.
Australia has a variety of emu oil products to the Australian Drug Administration officially registered, used to treat various kinds of inflammation. These products are 100% pure emu oil, either oral administration can be topical.
Emu (EMU), from Australias national bird is the most primitive bird species one. A good run will not fly, its shape a bit like the African ostrich, and the most expensive out of its back that particular fat bags, emu oil is extracted from emu fat.
MD a variety of research in all aspects of properties of Emu Oil, the emu oil used in skin care products on the U.S. State University of clinical study results show that emu oil is rich in oleic acid, linoleic fatty acids, vitamins E, vitamin A, OMEGA 3, OMEGA-6 and other natural ingredients.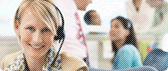 Contact Us
TEL: +86-21-50321522
+86-21-50321520  
Fax: +86-21-51069122
Mail: info@chinafooding.com
Web: www.chinafooding.com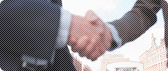 Constantly strive towards:
★ High quality products
★ Professional support
★ Total solution for food
★ Reasonable price
★ Credible friendly cooperation
Fooding Next Exhibitions:
Exhibition: Fi Europe & Ni 2019
Place: Paris, France
Time: 3 - 5 Dec, 2019
Booth No.: 7P39


Links: