Emu oil and burns
Emu oil
and burns
In the United States each year about 2.5 million people seeking medical treatment due to burns, the U.S. state of Texas ladder Mercer J Hana Burn Center Director John - Dr. Gerry Swallow, the treatment is repeated epithelial burns burn patients be fully restored one of the most important steps in this step include, burn ointment to help restore elasticity and lubricant to help the process of skin graft healing and the new slope victory. "from the test results in 99 February 2007 reached the following conclusions:
(1) the patient the same view that, in the burn recovery process, emu oil is the most obvious;
(2) burn wound photos, emu oil plays a very important role in reducing injuries and inflammation.
Boston University School of Medicine professor of medicine at Mike - Huo Like Ph.D., in 1996 published an article in the January issue of Drug and Cosmetic Industry magazine, emu oil make the skin proliferation increased by 20%, improve the bottom growth activities. Check the hair follicles and skin thickness, we found that hair follicles become more thick skin thickness increased significantly. This shows that emu oil can induce skin and hair growth of the test animals. We also found that the original had died of the hair follicle. about 80 percent revived, began to grow hair ". Emu oil may also improve the skin to withstand the cold climate, rough and chapped skin becomes soft and healthy.
U.S. State of Indiana School of Medicine Biochemistry and Alexander, assistant professor of molecular biology - has Niyazov Dr. characteristics of emu oil and its use in drugs and cosmetics industry in 1995, a two-way choice test . Dr. Zeng Zuofu found that emu oil has a deep penetration ability, is an excellent emulsifier, has antibacterial effects, does not irritate skin, do not plug the skin hole, soft and strong. According to Dr. Zeng Zuofu, many companies the ability to research and development of liposome; liposome is a chemical to penetrate the skin very strong, but the problem with liposomes emu oil your twenty times.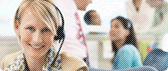 Contact Us
TEL: +86-21-50321522
+86-21-50321520  
Fax: +86-21-51069122
Mail: info@chinafooding.com
Web: www.chinafooding.com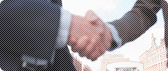 Constantly strive towards:
★ High quality products
★ Professional support
★ Total solution for food
★ Reasonable price
★ Credible friendly cooperation
Fooding Next Exhibitions:
Exhibition: Fi Europe & Ni 2019
Place: Paris, France
Time: 3 - 5 Dec, 2019
Booth No.: 7P39


Links: