Grape Seed Oil basic information
Grape Seed Oil
(Grapeseed Oil) is grape seed through the most advanced cold pressing, refined, was beautiful and natural yellowish or greenish, and is one of the base oil is very popular and the results are outstanding varieties. Grape seed oil with natural non-toxic characteristics, children, pregnant women, the elderly and athletes are applicable.
Composition
Vitamin B1, B3, B5, VF, VC, chlorophyll, trace mineral elements, essential fatty acids, fructose, glucose, minerals, potassium, phosphorus, calcium, magnesium and grape polyphenols.
The main ingredients of grape seed oil is linoleic acid and proanthocyanidins, linoleic acid content of more than 70%. Linoleic acid is an essential and for the human body can not synthesis of fatty acids. Meanwhile, the grape seed oil to combat cardiovascular diseases, reducing human serum cholesterol and blood pressure, its nutritional value and medical role of the medical profession at home and abroad and nutritionist fully affirmed.
Chemical composition:
Linoleic acid, a variety of other unsaturated fatty acids, vitamin F, minerals, protein, oleic acid, chlorophyll.
Applicable
There are two very important elements of grape seed oil, linoleic acid, and proanthocyanidins. Linoleic acid against free radicals, anti-aging, to help absorb vitamin C and E to strengthen the flexibility of the circulatory system, reduce UV damage, and protect the collagen in the skin, improve vein swelling and edema and prevent pigmentation. The original color is known as the protection of blood vessel elasticity, protect skin from UV poisoned to prevent the destruction of collagen and elastic fibers, to keep skin flexible and tension, prevent skin sagging and wrinkles. The infiltration of fresh and not greasy, easily absorbed by the skin, any skin apply.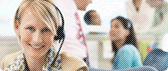 Contact Us
TEL: +86-21-50321522
+86-21-50321520  
Fax: +86-21-51069122
Mail: info@chinafooding.com
Web: www.chinafooding.com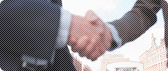 Constantly strive towards:
★ High quality products
★ Professional support
★ Total solution for food
★ Reasonable price
★ Credible friendly cooperation
Fooding Next Exhibitions:
Exhibition: Nutrition & Food ingredients Istanbul 2019
Place: Istanbul, Turkey
Time: 24 - 26 Oct, 2019
Booth No.: TOP 1


Links: