The edible method of Grape seed oil
Grape seed oil is refined through the most advanced cold pressing, was beautiful and natural yellowish or greenish, is one of the base oil is very popular and the results are outstanding varieties. Grape seed oil with natural non-toxic characteristics, children, pregnant women, the elderly and athletes are applicable.
Grape seed oil, edible method
1, grape seed oil is suitable for all forms of cooking. It is light, not greasy, and can strengthen rather than overshadowed by the taste of the cooking food. Used to drink, salad, pickled fish, fried, baked, are ideal.
2, seafood cooking: the smell of grape seed oil cooking (braised, steamed, Xian Yutang) marine fish can be removed, maintaining the inherent flavor of marine fish.
3, Cold: salads, salad vegetables, use only a small amount of grape seed oil can achieve the desired effect, you can fully maintain the original vegetable flavor, kelp, marine algae and other food suitable for salad and soup system.
4, Preparation of cooking oil: 1-2 bottles of grape seed oil and market 5L Replace the oil and mix thoroughly, grape seed oil and peanut oil or other vegetable oil to reconcile, you can improve the flavor and quality of oil, increase the body required for linoleic acid content, the effective regulation of blood lipids.
5, oral direct: before meals and warm water, a spoonful at a time.
The consumption of grape seed oil
The consumption of grape seed oil also helps to reduce cholesterol levels, particularly the harmful low density lipoprotein affect. In addition, it also found that it can increase high-density lipoprotein, thereby reducing the incidence rate of coronary artery disease. Some studies claim that grape seed extract may also have to curb the effect of the stomach, colon, prostate and lung cancer cell growth.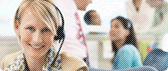 Contact Us
TEL: +86-21-50321522
+86-21-50321520  
Fax: +86-21-51069122
Mail: info@chinafooding.com
Web: www.chinafooding.com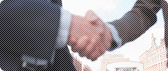 Constantly strive towards:
★ High quality products
★ Professional support
★ Total solution for food
★ Reasonable price
★ Credible friendly cooperation
Fooding Next Exhibitions:
Exhibition: Fi Europe & Ni 2019
Place: Paris, France
Time: 3 - 5 Dec, 2019
Booth No.: 7P39


Links: