Ginkgo biloba P.E. Plant traits
Ginkgo biloba extract
Ginkgo biloba P.E.
Plant traits
Deciduous tree up to 40m. Trunk erect, gray bark. Branch length of the two kinds of leaves clustered in the short branches, long branches alternate. Fan-shaped leaves, long 4 ~ 8cm, width of 5 to 10cm, tip middle lobed, base cuneate, veins parallel, forked divisions; petiole length 2.5 ~~ 7cm. Flowering 4 May, the fruit of July to October. September to October harvest, and dried.
Plant distribution
Most of the country of production, is mainly produced in Guangxi, Sichuan, Henan, Shandong, Hubei, Liaoning, Jiangsu. .
Product Characters
Ginkgo biloba extract objects Ginkgo biloba PE pale yellow brown, liquidity powder This product is inherent in the aroma, bitter taste. Product content
In dry goods, ≥ 24.0% the ginkgo total flavonoid content.
Functions and Indications
Blood circulation tongluo. For blood stasis caused by chest pain, stroke,
Hemiplegia, strong tongue language Jian; stable angina pectoris, cerebral infarction in the syndrome.
Pharmacological effects
Herbal Extracts
Ginkgo biloba is still Chinese medicine for the treatment of memory loss, stomach pain, diarrhea, high blood pressure, mental stress and respiratory problems such as asthma, bronchitis, poor circulation caused by anxiety. The ginkgos active ingredients the terpene parts, including ginkgolide and bilobalide. The ginkgo flavonoids - sugar glycosides have powerful antioxidant and free radical.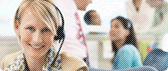 Contact Us
TEL: +86-21-50321522
+86-21-50321520  
Fax: +86-21-51069122
Mail: info@chinafooding.com
Web: www.chinafooding.com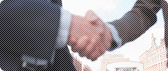 Constantly strive towards:
★ High quality products
★ Professional support
★ Total solution for food
★ Reasonable price
★ Credible friendly cooperation
Fooding Next Exhibitions:
Exhibition: Fi Europe & Ni 2019
Place: Paris, France
Time: 3 - 5 Dec, 2019
Booth No.: 7P39


Links: