Natural rosemary antioxidants
Natural rosemary antioxidants
Rosemary and efficient non-toxic
natural antioxidants
Product Features: natural preparations, the amount of 0.02%, can significantly increase fat oxidation resistance: 3 to 6 times higher than the use of synthetic antioxidants, safe, efficient, low-cost advantage. Antioxidants as green first choice.
Application Background:
47 kinds of foreign natural antioxidants goods, the antioxidant effect was significantly better than the BH A, the BH T rosemary extract, sage extract, licorice root antioxidants, polyphenols, ellagic acid, sunflower seed extract The thing has a lot of future development.
Currently dominated by anti-oxidants is still synthetic BH A, BH T, the PG and the TBH Q, but in addition to the TBH Q-, there is an irreparable defect.
Extracted from the plant "rosemary" efficient grease oxidant is the international food sector over the past decade to prevent the oil-rich food taste decreased lipid oxidation and rancidity, spoilage has made a major scientific research.
European Commission Official Journal of the command: rosemary extract is considered safe as an effective antioxidant, approval of the ingredients can be used as a food preservative. This instruction details the scope of application of rosemary extract, including fat, oil, baked goods, meat, dehydrated soup, potatoes, and nutritional supplements such as fish oil. They also made it clear that there is no security risk to the recommended usage, and use every day ", affirmed the scientific evaluation of EFSA in March 2008 made this extract.
According to the understanding of plant extracts industry information network, the worlds top three manufacturers rosemary Naturex, Robertet and Raps, in order to collect the required data to the EU application approved from 1996 to unite the establishment of the production organization of the European rosemary extract submitted to unite like the EU. EFSA scientific evaluation of the submission of information, the European Commission spent about two years, written amendment to the EU Directive and its application approved by the Member States.
The Naturex food preservative business manager said that several major food companies are waiting for the introduction of clear rules and regulations, the European Union to give the final application approved to be in their food products by adding rosemary extract, therefore, the approval message will will further promote the growth in demand of antioxidant
rosemary extract
.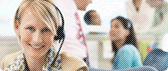 Contact Us
TEL: +86-21-50321522
+86-21-50321520  
Fax: +86-21-51069122
Mail: info@chinafooding.com
Web: www.chinafooding.com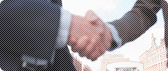 Constantly strive towards:
★ High quality products
★ Professional support
★ Total solution for food
★ Reasonable price
★ Credible friendly cooperation
Fooding Next Exhibitions:
Exhibition: FIA 2019 Thailand
Place: Bangkok, Thailand
Time: 11 - 13 Sep, 2019
Booth No.: D2


Links: