The status and progress of rosemary extract
The status and progress of
rosemary extract

Rosemary is a versatile crop, which can be extracted antioxidants and rosemary essential oils and pharmaceutical intermediates. Antioxidants are powder-like substance extracted from rosemary plants, the main components of the antioxidant phenol, acids, flavonoids; rosemary essential oil is a liquid by more than 30 kinds of volatile components oily. Rosemary extracts with high efficiency, non-toxic antioxidant effect can be widely used in foods, functional foods, spices and condiments and household chemical industry. Rosemary, vanilla plants, refers to any plant that has a special flavor. The history of human use of the vanilla plant can be traced back to ancient Egyptian and ancient Greek and Roman times, it was discovered that these plants not only has a special aroma can also be used to preserve food, relax, focus attention, enhance memory. Now, with the development of science, the interest of the vanilla plant to focus more in its high antioxidant and anti-microbial performance. Vanilla plants, including many different families of plants, the largest number of best known is the Labiatae plants. Which equivalent to the plants of the Labiatae rosemary, lavender, sage, mint, its use is extremely broad.
Recognized worldwide as the third generation of green
food antioxidants

Oxidation makes food grease deterioration, antioxidants can prevent or delay the oxidative deterioration of food, food stability and extend the storage period. , Food and beverage industry has long been the use of synthetic antioxidants, such as butyl hydroxy anisole (BHA), butylated hydroxy toluene (BHT), gallic acid propyl (PG) and tert-butyl hydroquinone (TBHQ) and other oil and food preservative.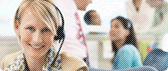 Contact Us
TEL: +86-21-50321522
+86-21-50321520  
Fax: +86-21-51069122
Mail: info@chinafooding.com
Web: www.chinafooding.com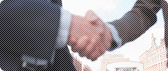 Constantly strive towards:
★ High quality products
★ Professional support
★ Total solution for food
★ Reasonable price
★ Credible friendly cooperation
Fooding Next Exhibitions:
Exhibition: FIA 2019 Thailand
Place: Bangkok, Thailand
Time: 11 - 13 Sep, 2019
Booth No.: D2


Links: